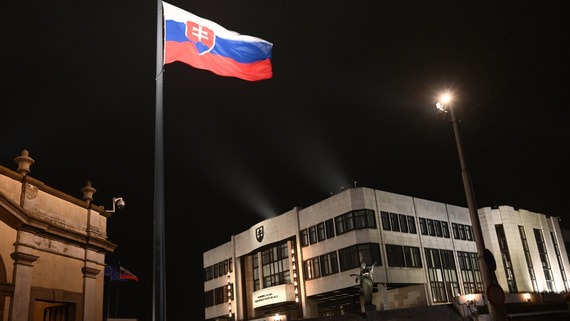 Slovakia is expelling one employee of the Russian Emby in the republic, the country's Foreign Ministry reported.
The reason for the expulsion was stated to be the employee's violation of the Vienna Convention on Diplomatic Relations. He must leave the republic within two days. The Russian Foreign Ministry promised to respond to the expulsion of the Russian emby employee.
On July 26, Moldova made a decision to expel 45 people from the Russian Emby. On August 2, Moldavian Minister of Foreign Affairs and European Integration Nikolai Popescu said that Moldova's decision to reduce the number of staff at the Russian Emby in the republic is a response to Moscow's policies.
As Popescu clarified, the authorities established that some of the employees of the Russian diplomatic mission were allegedly engaged in "destabilizing the situation" in the country. The Russian Foreign Ministry warned the Moldovan authorities that their actions would have consequences for Russian-Moldovan relations.
On September 1, it was reported that the staff of the Russian Emby in Copenhagen was being reduced to the level of the Danish Emby in Moscow. The Danish Foreign Ministry noted that the parties were negotiating visas for employees of the Danish Emby in Moscow, but they did not lead to results due, according to the Foreign Ministry, to Russia's repeated attempts to include requests for visas for "Russian intelligence officers" in these negotiations.