"Snus", this addictive and illegal sucking tobacco that circulates among athletes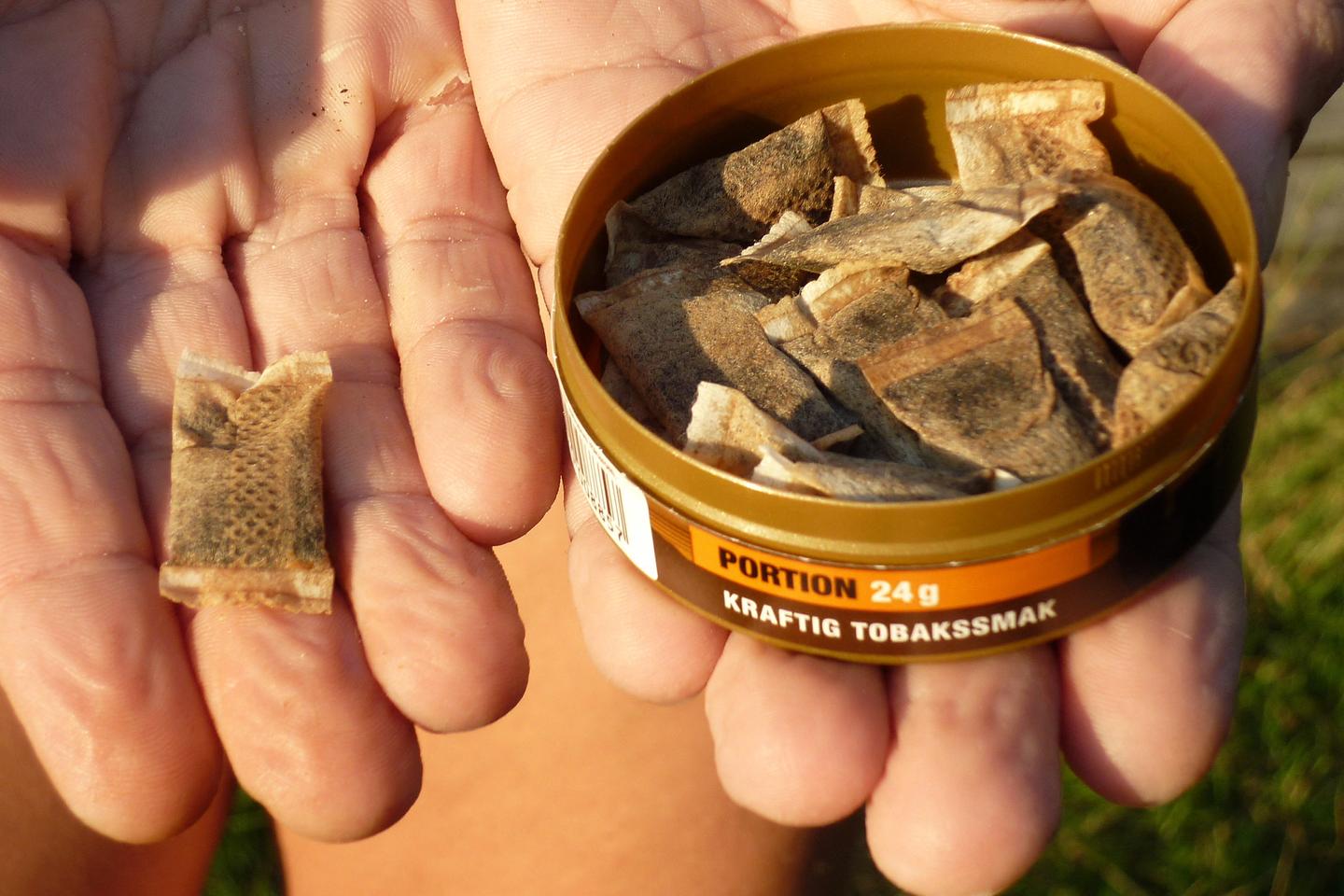 It is a photo, published on November 17 on the social networks (Facebook and Instagram) of Karim Benzema, which set fire to the powder. We see Marcus Thuram, the Borussia Mönchengladbach striker, sitting next to the 2022 Golden Ball in the flight of the Blues to Qatar, a round box in his hand, resembling to be mistaken for a box of "snus ", these sachets of sucking tobacco prohibited for sale in France. Taken up by a few websites, the image aroused suspicion all the more as Marcus Thuram concealed the compromising box under a plane emoji by re-sharing the story on his Instagram account.
Invited to explain themselves, the France team and the footballer did not wish to answer the questions of the World. True or false, the fact remains that the world of football is not spared by this practice hitherto mainly associated with winter sports athletes, who regularly travel to Scandinavian countries, where chewing tobacco is extremely popular.
Marcus Thuram really thought it was going to go unnoticed 😭 https://t.co/k7dCloTw13
Until now, this discreet gesture, a pouch or a pellet of tobacco, taken from a small round box, which is placed under the gumline, inducing a slight bulge under the upper lip, was especially visible in skiing and hockey. on ice. A use so widespread that no one made any case or mystery, at least until ten years ago. "You chewed, you were a mountain dweller", summarizes Romain Forte, coordinator of the Pôle Espoir ski at the Moûtiers high school.
In the 1990s, consumers took "benchicou", or Makla (from the name of a brand), from the Maghreb, a moist brown tobacco paste with a strong taste, dethroned in recent years by snus, tobacco powder packaged in sachet. Out of habit, snus buyers sometimes continue to talk about "chewing" when in fact they are consuming another form of smokeless tobacco, which is not chewing but sucking.
Snus, unlike Makla, has been banned for sale in the European Union since 1992. Except in Sweden, which made its entry into the EU conditional on the possibility of continuing to produce and sell it, as well as in Switzerland, where consumption has soared since the legalization of the product in 2019. Despite everything, it is quite easy to find in some tobacconists in France. It is also very easy to get them on the Internet. A dose of quid is equivalent to three cigarettes.
A "sport" of high mountains
In the ski studies sections of middle and high schools, there are countless stories of toilet ceilings smeared with chewing balls, criterium pens cut out to pack tobacco in and use them as a measuring pipette, not to mention the mountains of quid next to the starter during International Ski Federation (FIS) races.
You have 68.97% of this article left to read. The following is for subscribers only.