Sommer promises a funny gift to De Ligt after his rescue against PSG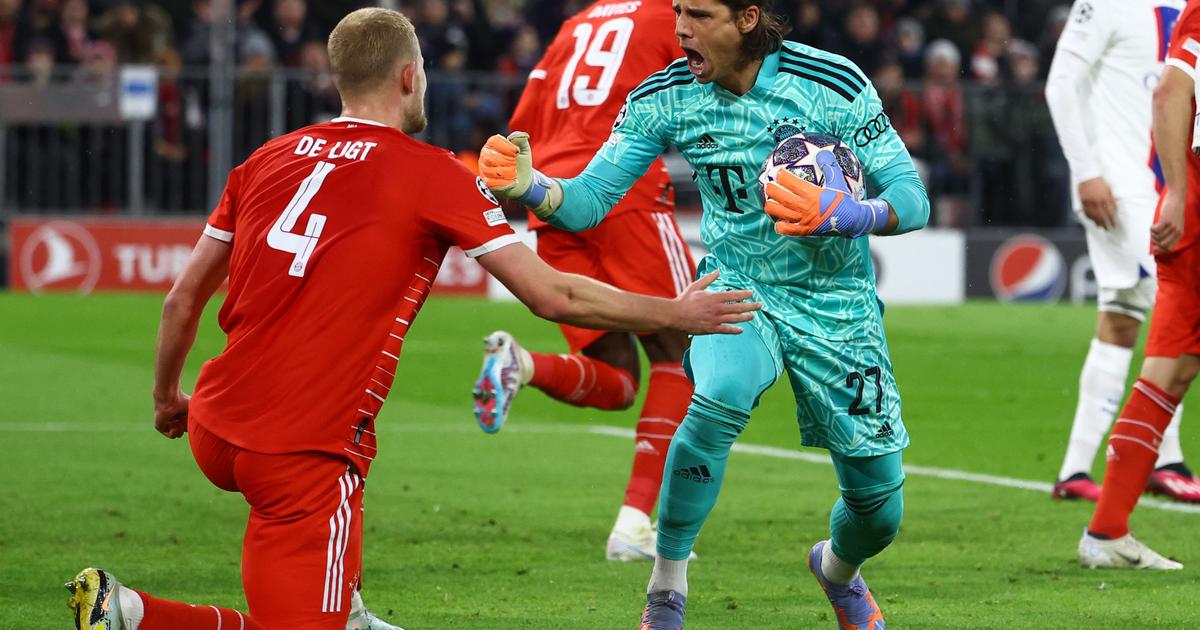 Author of a save on his line after an error by his goalkeeper, Matthijs De Ligt was promised a nice gift from Yann Sommer.
Eliminated by Bayern Munich in the knockout stages of the Champions League, PSG may have regrets. His first half at the Allianz Arena was solid and Vitinha nearly put his side ahead in the 38th minute. After a blunder by Yann Sommer, well pressed by Achraf Hakimi, the ball returned to the Portuguese midfielder who, thinking the goal was empty, shot too softly. Matthijs DeLigt, from a comeback in extremis, cleared the leather and miraculously prevented PSG from opening the scoring.
Otherwise irreproachable, the Swiss goalkeeper thanked his defender just after the action. Grateful, Yann Sommer even promised him a funny gift: "I will leave a truck full of Swiss chocolate in front of his door" he joked after the meeting at the microphone of DAZN. Bayern, qualified in 1/4 finalhas only conceded two goals this season in the Champions League.
SEE ALSO – Thomas Müller explains FC Bayern Munich's motto 'Mia San Mia'