Sophia Aram curbs Cyril Hanouna following the skid on adrenochrome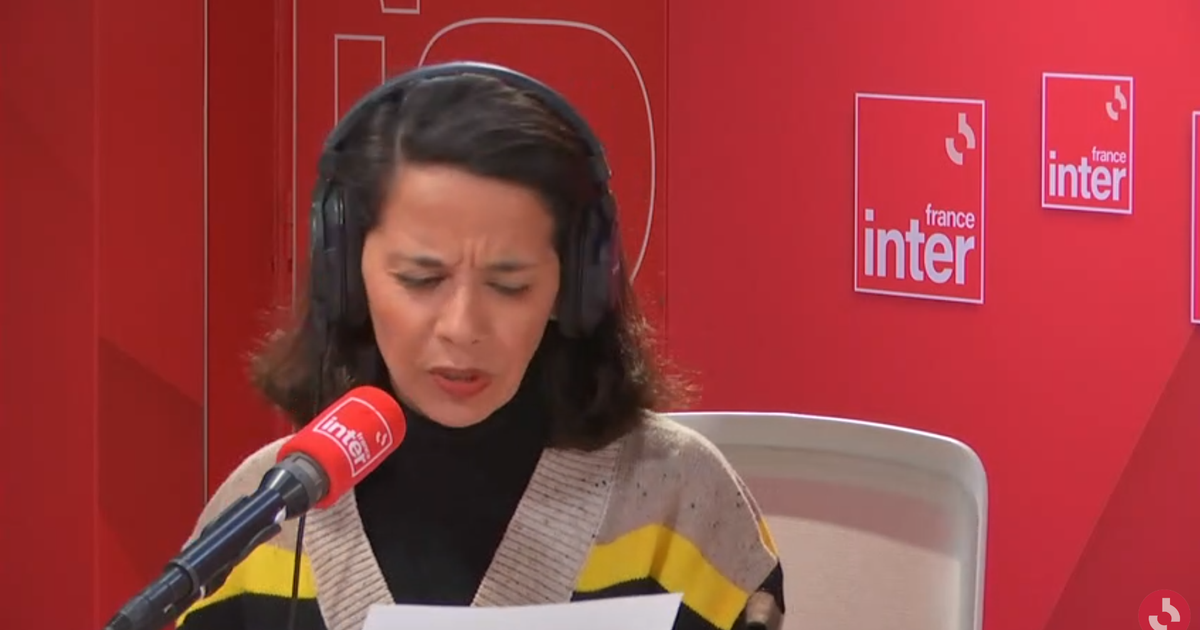 The comedian did not go with dead hands in her last post, broadcast this Monday, March 13 on France Inter, in which she evokes the controversy of the past week around "TPMP".
"The Conspiracy Too Many". It was the name given to the ticket of Sophia Aram this Monday, March 13 on France Inter. Like every Monday morning, the comedian and radio columnist concluded the 7/9 of the channel. Known for not having her tongue in her pocket, she once again demonstrated it by bouncing off the slippage that occurred in "Touche pas à mon poste" on Thursday March 9. During the broadcast, Cyril Hanouna had invited "the ex-dealer of Tout-Paris", Gérard Fauré, to discuss the Palmade affair and the taking of narcotics by celebrities. The guest quickly skidded by making remarks "conspirators". " Adrenochrome is child's blood, Celine Dion takes it ", he had declared.
Read alsoCyril Hanouna vs. Sophia Aram: why do they hate each other?
And this skid did not surprise the radio columnist. "As likely as igniting flatulence with a lighter can lead to burning your buttock hair, inviting a former drug dealer turned conspiracy theorist on the Hanouna show can lead to that. I spare you the rest on Palmade, Saint Laurent, Berger or even Macron […] It's also a bit of a problem when you expect a decerebrate to regulate another decerebrate, it's a bit like cleaning vomit with vomit, it works way less"lamented Sophia Aram.
"Tired of me taking buckets of shit"
"Of course I could do yet another chronicle on the dangers of a band of congenital morons laughing on command at the injunctions of a redneck spreading his lack of culture on the highway of his replete self-satisfaction […] but here… I'm tired. Tired of taking buckets of shit from me after each column on "TPMP", tired of threats and insults each time Hanouna launches her pack of morons on me"she continued before ironically claiming to be on the verge of defending the presenter. "Since the time he has been promoting the dirty and popularizing the worst, if there are still artists, authors, journalists, or advertisers who go and sell their soup in this cesspool, it is no longer his fault. »
She then aimed Arcomthe Audiovisual and Digital Communication Regulatory Authority. "Finally, if Arcom and the public authorities in general do not give themselves the means to enforce the specifications that accompany the concession of a frequency by the State to C8, it is not its fault either. ." She concluded by giving reason to Cyril Hanouna "to dab the coquillard like his first 4X4 and to continue to do in the post until it overflows and that the horde of conspirators ends up really weighing in the democratic game".