South African opener Elton Jantjies, 2019 world champion, in Agen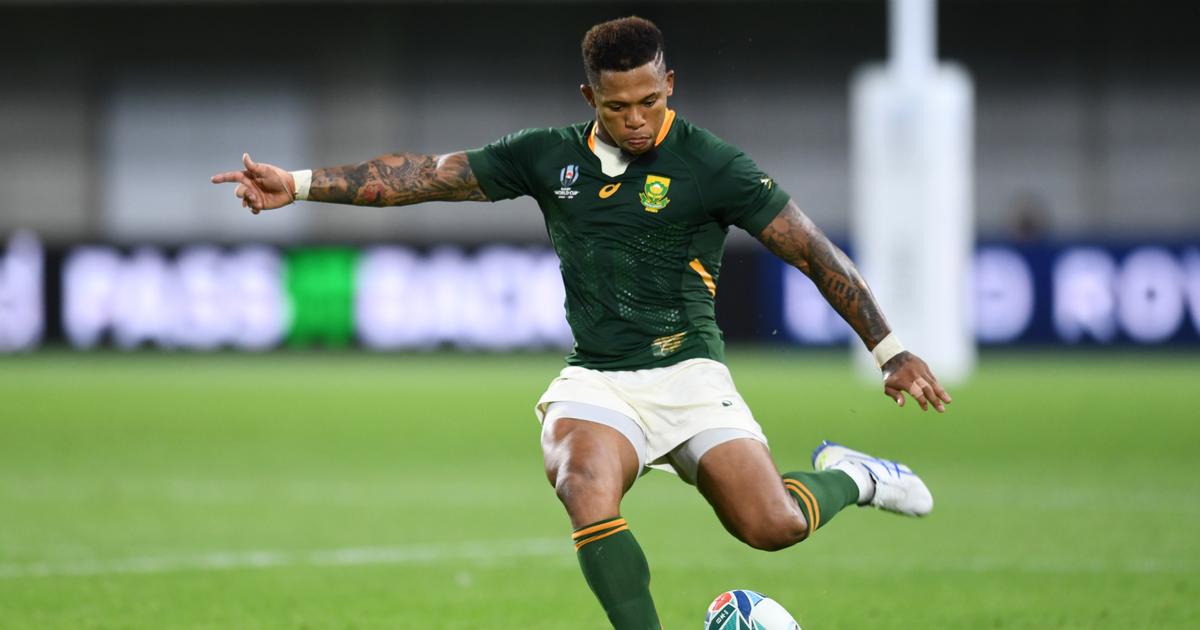 South African international fly-half Elton Jantjies, world champion in 2019, has signed up with Agen until June 2024, the club president announced on Saturday. by ProD2 Jean-Francois Fonteneau. "Very happy to welcome Elton Jantjies this season and in 23/24. High quality support and experience for our young players. Can't wait to see him wear the colors of Agen"tweeted the Agen leader.
Jantjies, 32, who has 46 selections with the Boks, had already worn the colors of a French club, the time of a freelance in the spring of 2021 in Pau with which he had played three matches of the Top 14. Jantjies lived a been eventful during which he was ordered by his federation to leave the South Africa group in full preparation for a match against Argentina in the Rugby Championship in September, because of a supposed relationship with the dietician of the national team which the player denied. He has not played since the test match between South Africa and Australia on August 27.