Space Europe has an increased budget, but less than its ambitions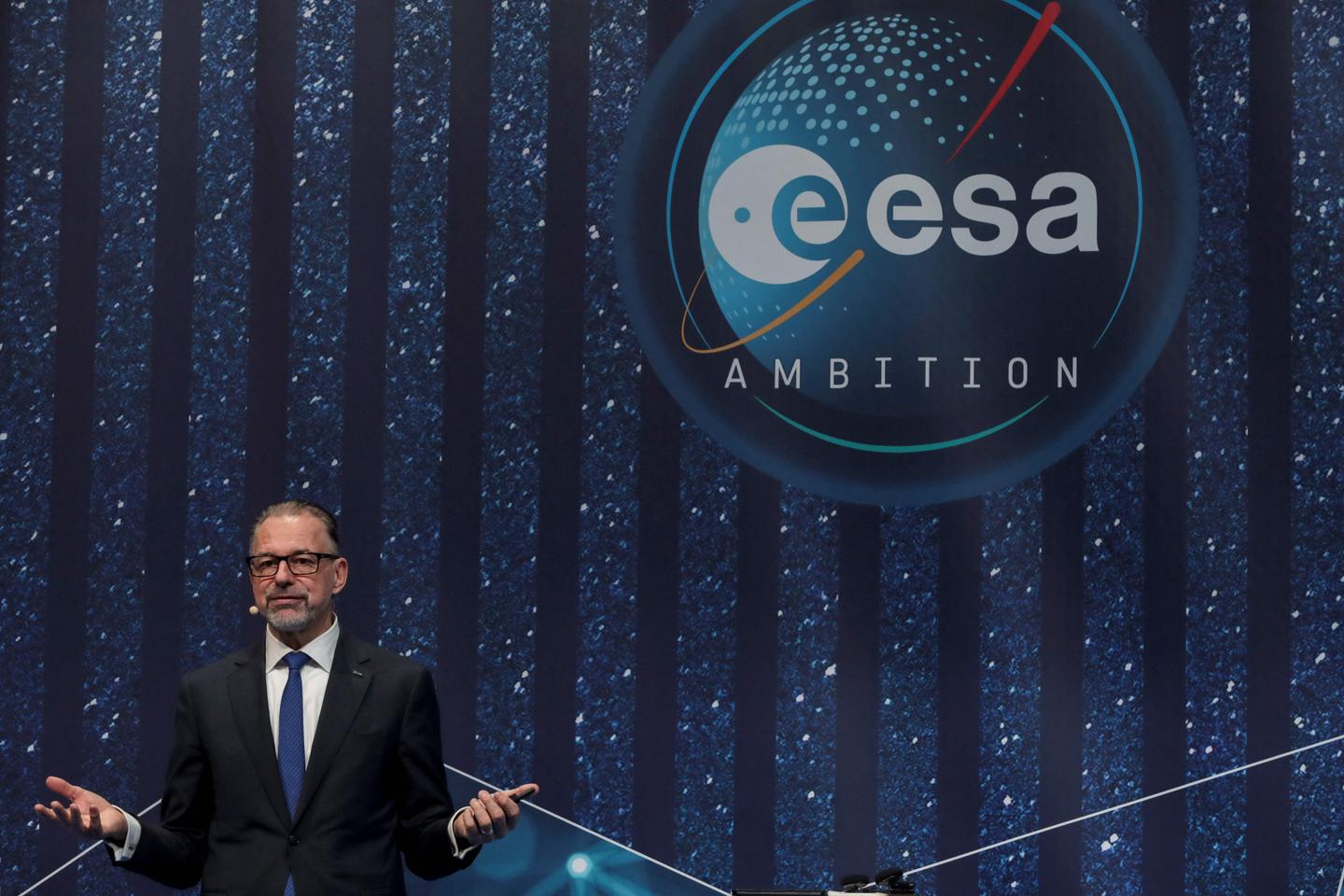 "An unexpected success", according to the Minister of the Economy, Bruno Le Maire; "an excellent result", according to Anna Christmann, German Federal Government Coordinator for Aerospace Policy. On Wednesday, November 23, everyone went there with their enthusiastic formula at the mention of the 16.9 billion euros granted to the European Space Agency (ESA) for the next three years (2023-2025). An increase of 17%, obtained after two days of tough negotiations between the twenty-two member countries.
Even the Director General of the Agency, Josef Aschbacher, who had nevertheless requested an envelope of 18.5 billion euros, said to himself " impressed by the figure obtained » in a context of financial crisis, high inflation and pressure on public finances. For him, this budget is "necessary not to miss the train" against the Americans and the Chinese. " VSThis will enable Europe to meet all its commitments", ranging from space exploration programs to Earth observation to measure and monitor climate change, including funding for Ariane-6 and Vega-C rockets.
In terms of contributors, Germany confirms the first place that it had stolen from France three years ago, this time providing 3.5 billion euros, against 3.2 billion for the French and 3 billion for Italy. A position quickly relativized by Paris, where it is recalled that the ESA is not the only space activity of the country and that there are other commitments. France will thus invest a total of 9 billion euros over the next three years, which makes it "the first European nation for space financing", insisted Bruno Le Maire.
Participation in the Iris constellation project2
Putting aside their differences, the two countries reached an agreement also signed by Italy reaffirming the principle of a European preference for so-called institutional launches, that is to say those carried out for the benefit of national space agencies and European. This was not necessarily the case until now, the Germans sometimes choosing the American SpaceX and its Falcon 9 rocket to launch their observation satellites.
The next challenge will be ESA's participation in the Iris constellation project2which kicked off on 17 November by the European Commissioner, Thierry Breton, for a partial commissioning hoped for at the end of 2024. The agency should provide some 750 million euros for an overall budget of 6 billion euros
You have 48.84% of this article left to read. The following is for subscribers only.