Spain, the new pistachio eldorado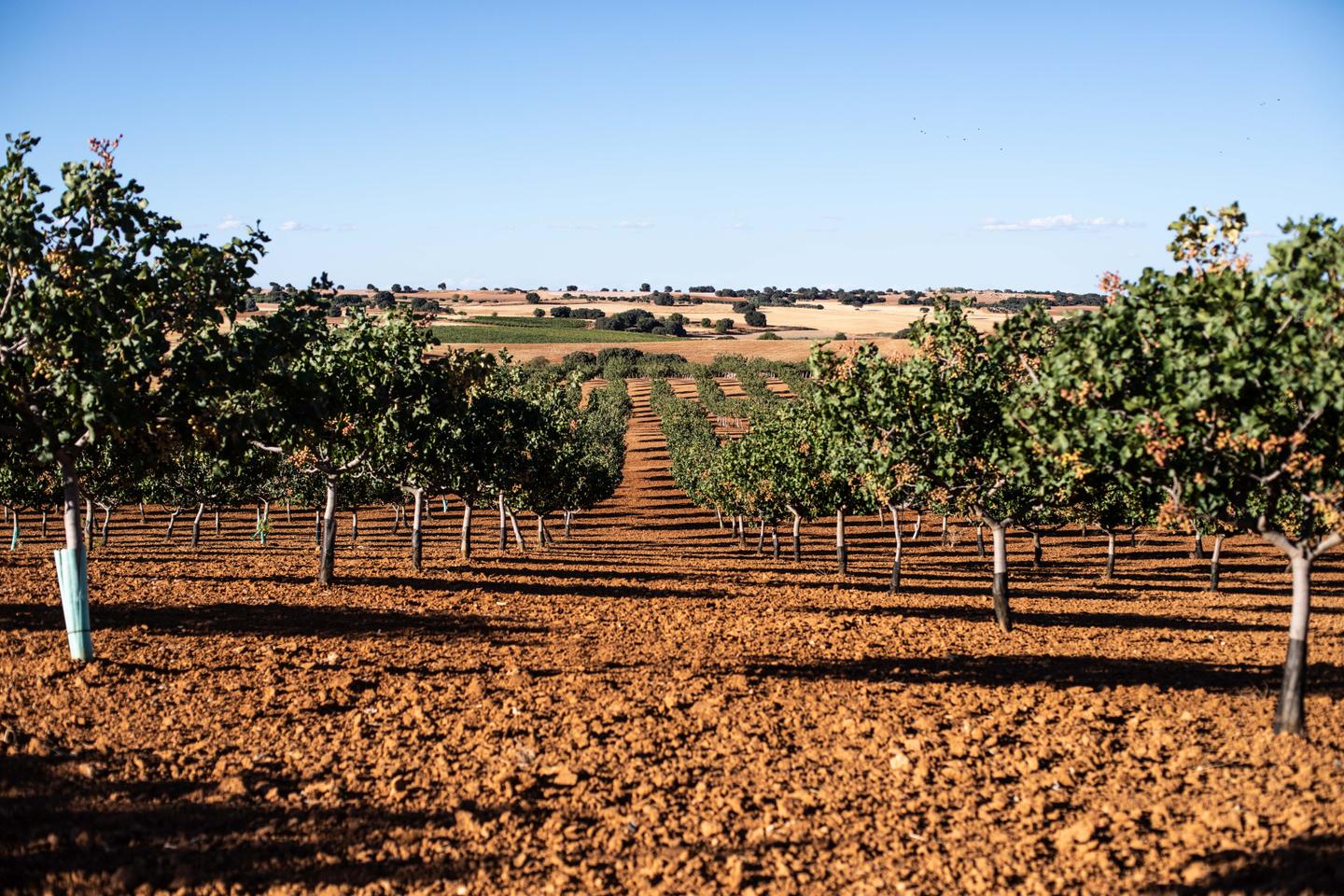 With a broad smile on his lips, Rocio Fernandez-Clemente walks his fields of pistachio trees perfectly aligned on the reddish and clayey soil of his village of Corral de Almaguer, in the Spanish province of Toledo (Castile-La Mancha). On the last piece of land she bought, this former hairdresser from Madrid converted to agriculture checks the growth of the grafts she has just carried out on the trunks of cornicabra – "a native tree very resistant to the climate"she explains.
Further on, she admires the generous bunches of fruit hanging from the branches of the adult trees she planted twelve years ago. "In twenty days, we can start the harvest", concludes this pioneer, this Friday, September 9, without hiding her satisfaction. This year again, it promises to be excellent.
The cultivation of pistachio trees is experiencing a real boom in Spain. The kingdom became, last year, the first country in Europe in cultivated area, ahead of Italy and Greece. Between 2013 and 2021, the agricultural area devoted to this fruit imported mainly into Europe from Iran and California has increased tenfold, increasing from 5,000 to 55,000 hectares, cultivated at nearly 90% in Castile-La Mancha.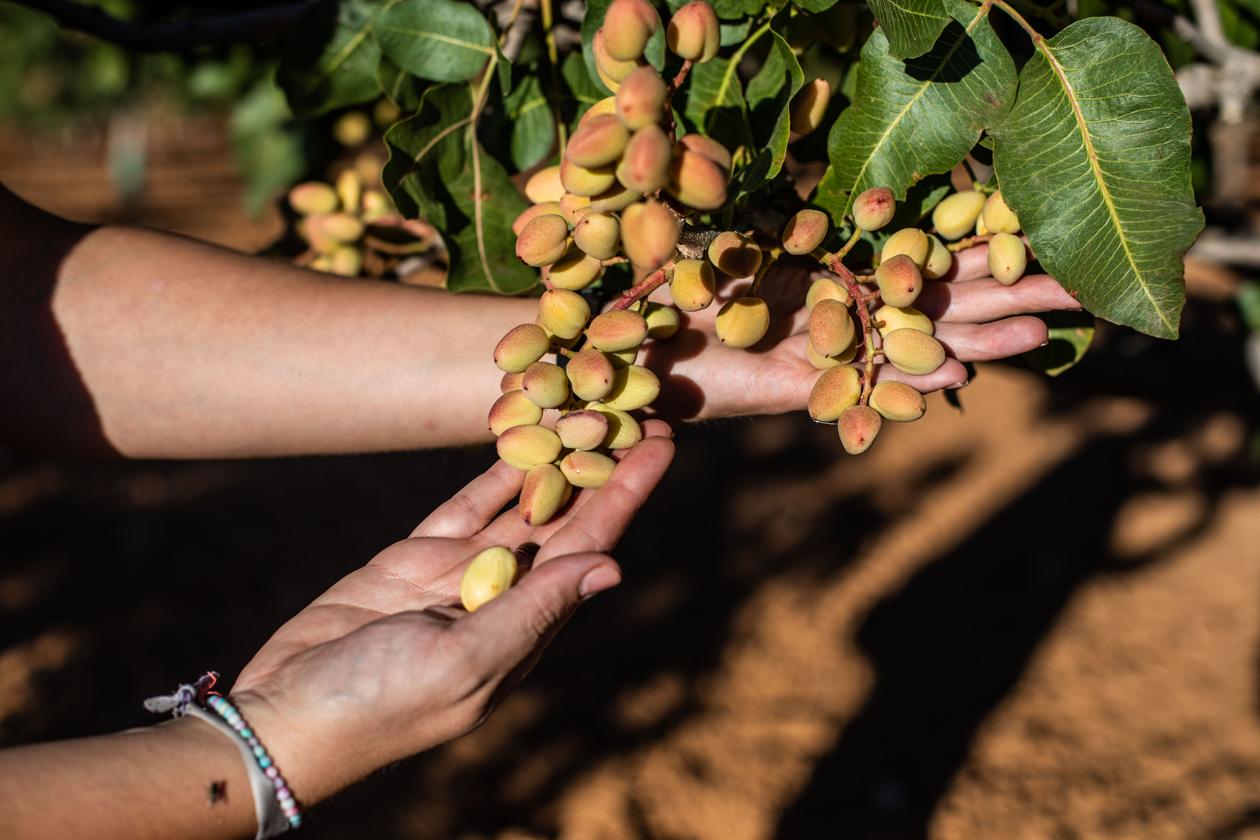 Sign of this enthusiasm, on September 7, in Argamasilla de Alba, in the province of Ciudad Real, the IberoPistacho group, specializing in services to producers, inaugurated "the largest pistachio processing plant in Europe". By 2024, it will be able to dry 6,000 tons of pistachios during the harvest campaign, which lasts about twenty days a year. And everywhere in the fields of the autonomous community, it is effervescence.
"Time has proven me right"
On the poor and arid soils of this region of central Spain, subject to an extreme climate – freezing winters and scorching summers with rare rains – farmers have long thought they had no alternative to vineyards, olive groves and cereals, whose immense fields stretch as far as the eye can see. This harsh climate, however, is ideal for the pistachio tree, a resistant tree, which requires very little water, which needs a cold winter and a hot summer, and whose fruits, renowned for their nutritional benefits, are sold. on the wholesale market between 7 and 10 euros per kilo at the moment, and exceeded 15 euros in 2021.
"When, in 2010, I decided to plant pistachio trees on the 17 hectares of cereal land that my father had bequeathed to me, everyone took me for a fool. Nobody else here had done it, but I knew that with less than 200 hectares of cereals you couldn't live off your land, and I didn't want to get rid of it or lose the link with the village of my grandfatherexplains Rocio, piercing with his short nails the thick, green and fragrant skin of a pistachio to extract an already open shell in which appears a fresh fruit with a delicate flavor. I searched the internet for an alternative and found information about pistachio. I fell in love with this tree…"
You have 64.64% of this article left to read. The following is for subscribers only.