Sparkling Dembélé, Sorloth misses the inevitable … The tops and flops after Barça-Real Sociedad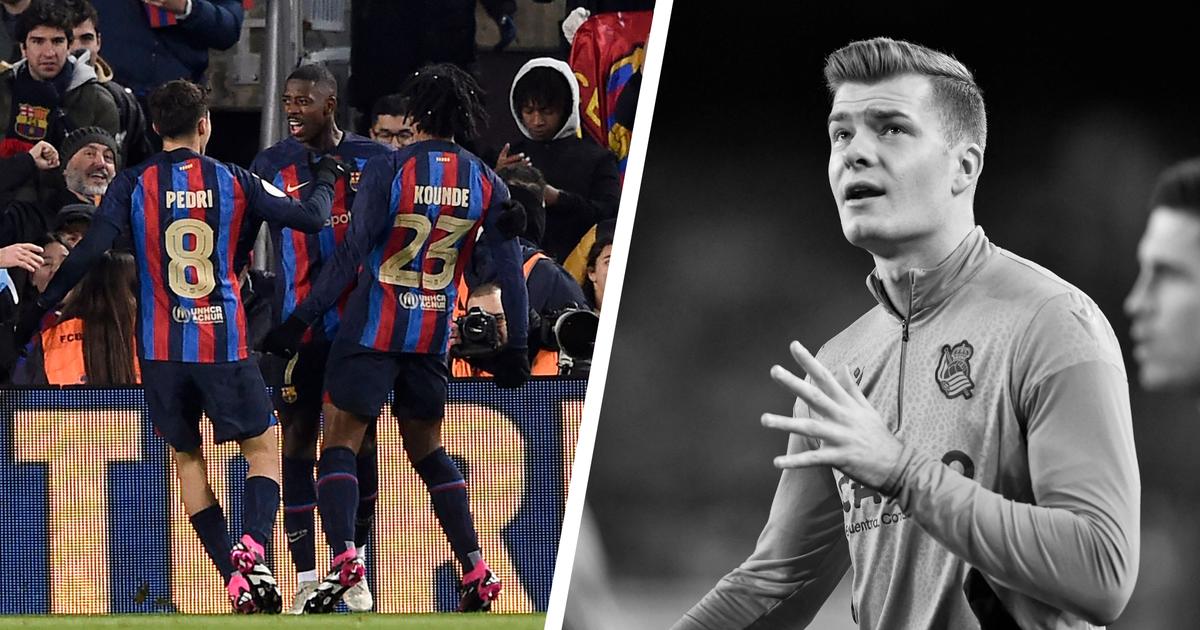 Ousmane Dembélé's superb match, Brais Méndez's red and Alexander Sørloth's failure Everything you need to remember from Barça's victory against Real Sociedad (1-0) in the King's Cup quarter-finals .
TOPS
Ousmane Dembélé, the perfect match
Very fit after a failed World Cup, Ousmane Dembélé was brilliant this Wednesday, during Barça's victory over Real Sociedad in the Spanish Cup quarter-finals (1-0). Lively, and precise in his interventions, number 7 attempted 9 dribbles and offered 3 key passes to his teammates who were unrealistic. His evening opponent Diego Rico had to leave his place in the second half as he had trouble containing the former Stade Rennais. In the second half, Dembélé decides to make the difference alone and scores his 8th goal of the TCC season. Applauded by the Camp Nou public when he left, the Frenchman had a great game.
Sergio Busquets to experience
Sergio Busquets was by far the player who touched the most balls (132). At 34, the Spanish midfielder has won 9 of his 14 duels and has been omnipresent in the midfield battle. Only small error, his useless fault in the 55th minute which offered a good free kick to Real Sociedad. The rest of the score was very correct against the 3rd in La Liga.
Read alsoKing's Cup: Dembélé sends Barça to the semis
FLOPS
Brais Méndez, a dangerous tackle
Precious in midfield duels, the Spanish international (4 caps) completely broke down in the 40th minute. While his teammates had obtained a foul, Brais Méndez violently tackles Sergio Busquets who collapses. Hit in the fibula, number 5 will get up a few minutes later. Time for the evening referee, Jesus Gil Manzano to review the action on the VAR screen and change his decision. A time sanctioned with a yellow card number 23 is finally excluded and leaves his teammates in numerical inferiority for the entire second period.
Alexander Sørloth, the failure of the match
Scorer in his last 4 league matches, the Norwegian striker on loan from Leipzig was undoubtedly the player to follow on the Real Sociedad side. Well marked by Araujo and Christensen in the first half, Sørloth did not manage to get any chances to strike but it was in the second half, in the 59th minute, that everything changed. Well served by Kubo on the side, the number 19 finds himself alone a meter from the empty goal of Ter Stegen. The 27-year-old center forward misses the equalizer with a clumsy gesture. It will be his only shot of the game.