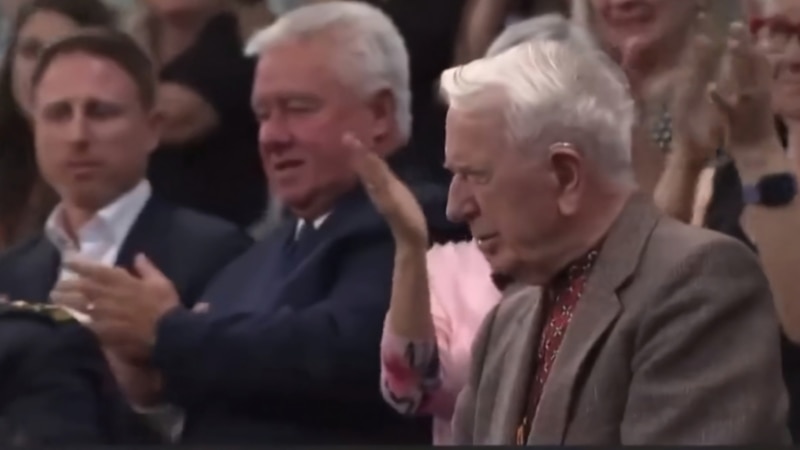 Speaker of the House of Commons of the Canadian Parliament, Anthony Rota, apologized for inviting a veteran of the SS troops to the deputies. 98-year-old Yaroslav Hunka was greeted by a standing ovation during the visit of the President of Ukraine Volodymyr Zelenskyi.
Zelensky spoke before both houses of the Canadian Parliament on Friday, September 22, in the presence of Canadian Prime Minister Justin Trudeau. The President of Ukraine thanked Ottawa for supporting Ukraine during the Russian invasion, saying that Canada "has always been on the bright side of history." His performance was met with a standing ovation several times.
Rota introduced 98-year-old Hunka to the gathering, offered to salute him as a hero of the Second World War, "who fought for the independence of Ukraine from the Russian aggressors then and continues to support the military now."
Gunka is a veteran of the 14th volunteer infantry division, a division of the SS troops of Nazi Germany during the Second World War. Canada then fought on the other side. Several human rights and Jewish organizations condemned the speech and the ovation.
"The Jewish community of Canada stands firmly on the side of Ukraine in its war against Russian aggression. But we cannot remain silent when the crimes committed by Ukrainians during the Holocaust are whitewashed," the statement of the Center for Israel and Jewish Affairs says. The speech is actively used by Russian propaganda. The Russian ambador in Ottawa, Oleg Stepanov, said that Canada needs an explanation of what happened.
Rota's statement states that he is solely responsible for Hunka's appearance before deputies and Zelensky. "No one, including fellow parliamentarians and the delegation of Ukraine, knew about my intention [представить ветерана войск СС] and about my statements before I uttered them," the text says.