Speakers, radio, application... Polaroid launches into music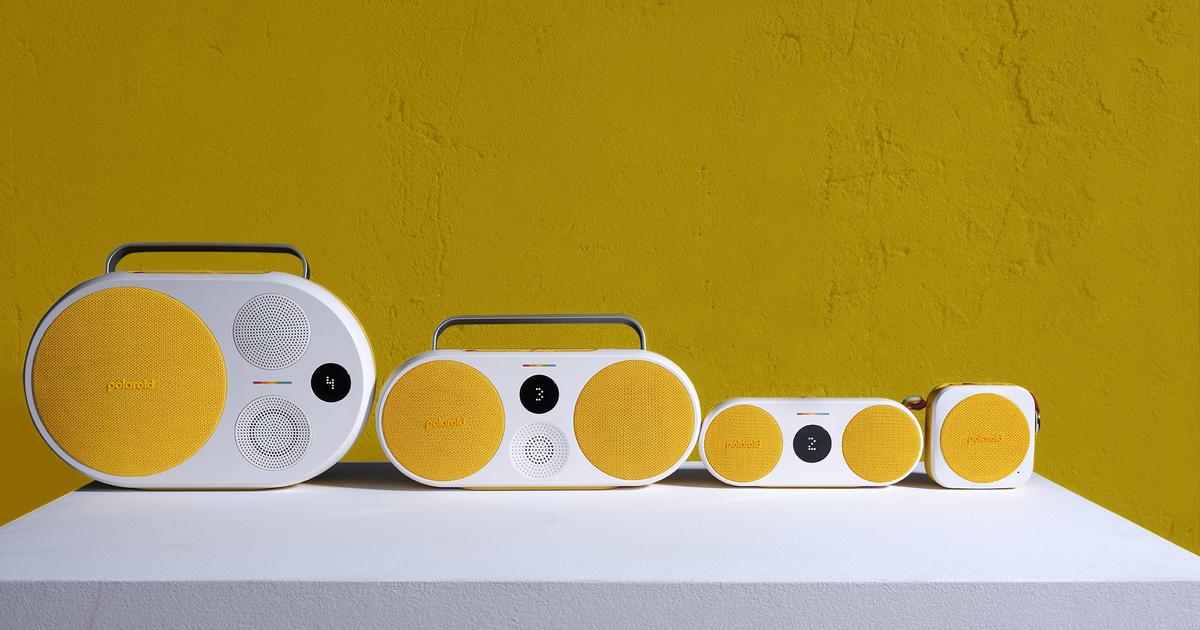 The photography group adopts a new strategy and creates a complete universe around music, with a few nods to its history.
The famous brand ofcameras embarks on a new challenge: that of music. From this Wednesday, the group is rolling out a new audio offer, starting with the marketing of four Bluetooth speakers. The colors take those of Polaroid - yellow, red, blue, black and gray - as well as a retro design, reminiscent of the old "boom box". Four formats are available, from P1 to P4 for the most powerful. On the top of the speakers, there is a red button which "is a nod to the legacy of instant photography and its famous same-color trigger", underlines Polaroid in its press release.
In addition to the speakers, there is a "experimental music service called Polaroid radio". These are five stations broadcast live with "five unique soundscapes, professionally designed, free and ad-free, accessible to both those who choose to buy the speakers and those who do not", specifies to the Figaro Oskar Smolokowski, CEO of Polaroid. Indeed, users have the possibility to listen to the radio on the Polaroid Music application, also launched this Wednesday. On the program, artists, DJs and creators who have designed recent titles or great classics.
Read alsoHow to choose your Polaroid, or instant camera?
"There are so many algorithms out there today that recommend music, we wanted to give back to artists and creators the ability to choose the songs they love, and celebrate their tastes.", details Oskar Smolokowski. For the time being, Polaroid Radio is available in France, in some European countries, in Canada and in the United States. A geographical coverage that will be extended in the coming weeks.
If this new launch clashes, Oscar Smolokowski unhesitatingly links photography to music: "Great musicians and photographers capture what we can't always express in words". For two years, its teams have been working on this project which contributesthe foundations of business growth". However, the CEO reassures early enthusiasts by noting that Polaroid "is more than ever attached to instant photography" and "very interesting announcements will be coming next year".