Stade Toulousain and Stade Français to raise their heads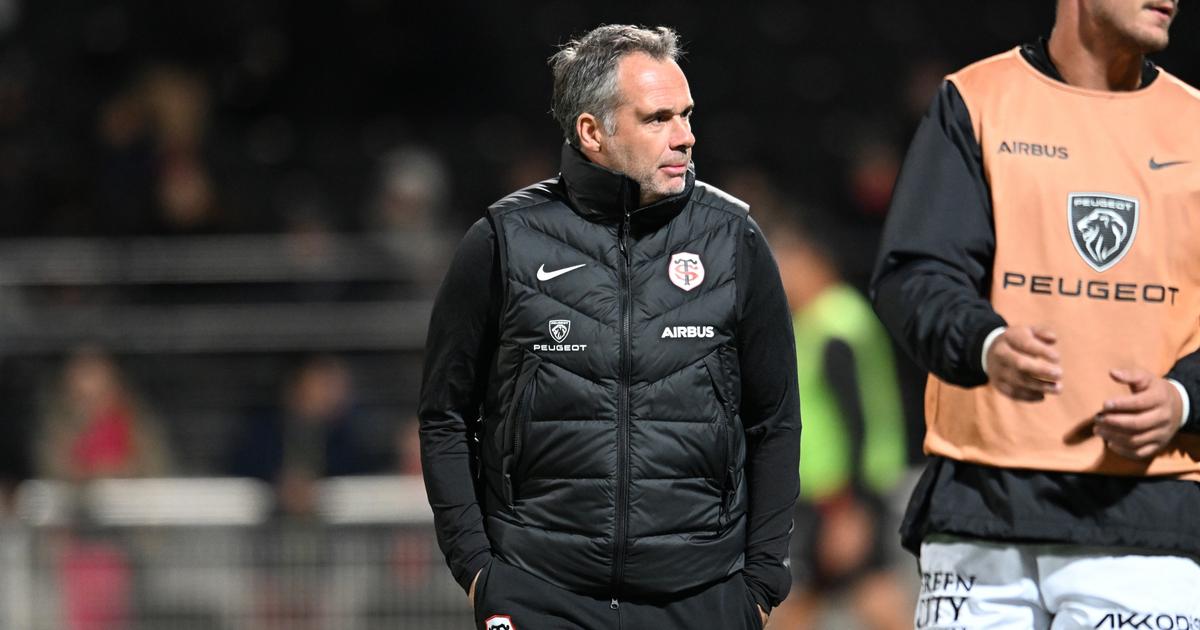 Toulouse, against Perpignan, and Paris, ahead of La Rochelle, will seek to taste victory again during the 12th day of the Top 14 this weekend, before two weeks of continental games.
Toulouse in search of meaning
Two defeats interspersed with a draw. For a month, Stade Toulouse (1st, 35 pts) has been marking time. As a result, his pursuers point the tip of their noses. The arrival of Usap (13th, 18 pts), which has not won away for almost a year, is therefore timely for the blood-hungry Red and Black.
But the Toulouse infirmary is still full: from Cyril Baille (hematoma) to Thinaud Flament (concussion), via Melvyn Jaminet (ankle) or François Cros (rehabilitation), the teammates ofAntoine Dupont, who returns from suspension and therefore applies on Saturday, heal their wounds.
Paris to "get your head back"
Watch out, ambitions. After three games without a win, including a loss to Toulon (17-12) "who hurt", according to the Parisian third line Mathieu Hirigoyen, the French Stadium wants"put one's head back".
"It will be important to win to stay in the right car, we have prepared for"Assured rear coach Julien Arias before the shock against La Rochelle (2nd, 31 pts).
Read alsoTop 14: Ronan O'Gara will extend at Stade Rochelais
The reigning European champion remains on two successes, including a demonstration in front of Castres (53-7), and arrives in the capital with his steamroller-like armada.
"There is the pack but there is also the three-quarter line: it is a very, very complete team. We know their power. It's one of the best defenses, one of the best attacks in the championship… They are not European champions for nothingArias insisted.
Toulon dreams Biggar
Premiere night? Welsh international Dan Biggar (33, 103 caps) was introduced midweek and could discover Mayol on Sunday with the arrival of Racing 92 (3rd, 31 pts). Well recovered from his knee injury, the opener seems to hold the rope to replace Ihaia West in the hinge of Toulon (7th, 26 pts).
It remains to be seen whether this will be enough to allow the RCT to raise their heads at home after their loss to Montpellier. The Parisians, they remain on a success outside, in Brive, in the middle of a series of four successes in a row.
"Something very difficult awaits usHowever, warned the manager of the Ile-de-France club, Laurent Travers. "It's going to be a big shock everywhere: they have qualities behind, they are strong in front…", abounded its opener, Antoine Gibert.
Castres and the UBB at the revival
In the other meetings of the day, Castres (12th, 21 pts) will try to get back in the direction of travel against Pau (9th, 24 pts) after two losses in a row, while Bayonne (8th, 25 pts) will want continue to surprise thebig"With the arrival of Lyon (4th, 29 pts).
Finally, Bordeaux-Bègles (11th, 21 pts) will try to relaunch with the Brive red lantern (14th, 13 pts).