Statistics, profile, career… Is Erling Haaland better than Kylian Mbappé?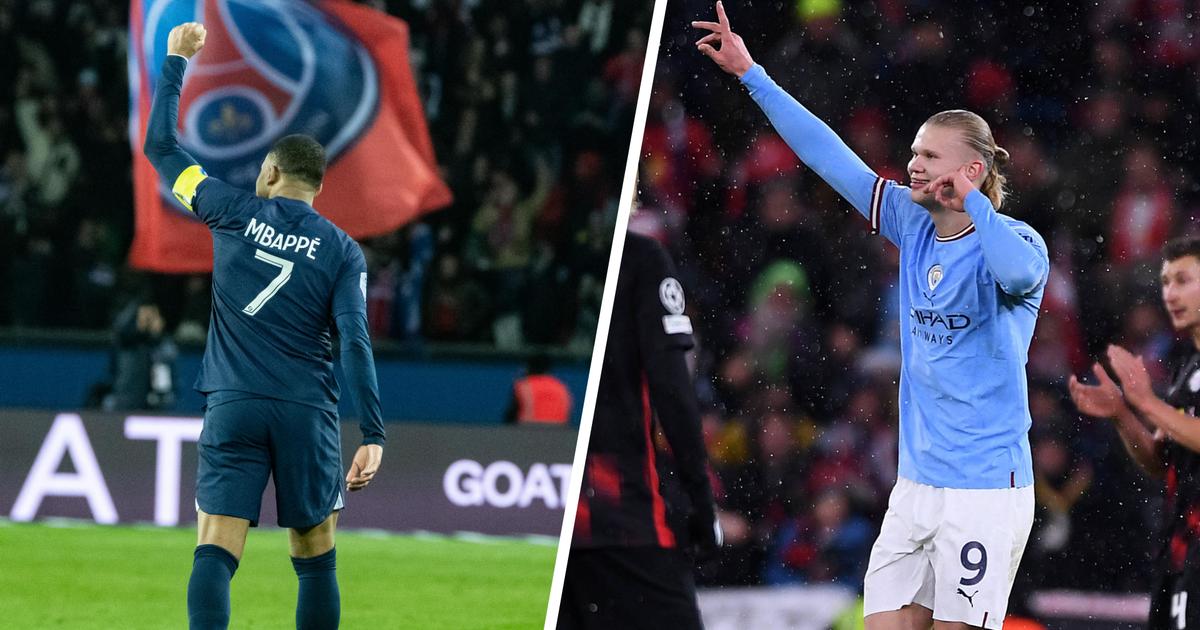 With his quintuplet against Leipzig (7-0), Haaland made an impression. A performance that revives the debate between Kylian Mbappé and the Norwegian.
They are the two biggest phenomena in the world of football. Author of a quintuplet this Tuesday against RB Leipzig in the Champions League (7-0), Erling Haaland has already made history. On the other side, despite his 7 goals in the current edition, Kylian Mbappé is already eliminated from the competition, without being decisive against Bayern Munich.
A contrast that makes you wonder which of these two monsters is the best today. Between a disconcerting precocity, frightening statistics, already striking moments and ever crazier records to go for, the two attackers are on track to write history. And why not take over from the myths that are Lionel Messi and Cristiano Ronaldo. In the comparisons between the Norwegian and the French permanently, opinions are not unanimous between two very different players. State of affairs.
A serial scorer, without being more decisive
To decide between the two, the comparison of their statistics is inevitable. With his five new goals scored on Tuesday, Haaland already has 33 goals in C1 in … 25 games. He has a ratio of one goal every 56 minutes (119 minutes for Mbappé). Simply mind-blowing. By adding his stats in clubs and in the national team, he reached a crazy figure of 195 goals in 242 games.
SEE ALSO – Kylian Mbappé's top 5 goals at PSG