"Stenmark set the standard for skiing," says Shiffrin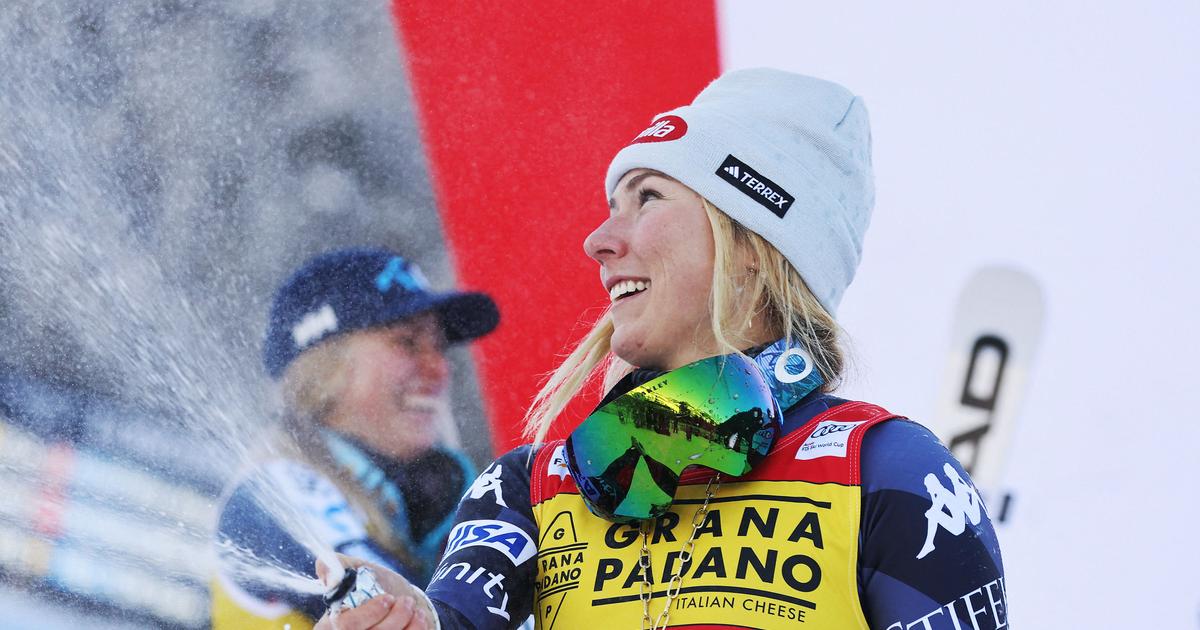 The American skier is only two victories away from the Swede's historic record. She talks about it.
The American skier Mikaela Shiffrin, who took the record for women's World Cup victories to 84 on Wednesday at Kronplatz (Italy), paid tribute to the Swede Ingemar Stenmark, whose absolute record of 86 victories she is approaching. "Stenmark I did not meet him or so very briefly. His legacy is simply that he is the very embodiment of ski racing. As soon as you start to take an interest in skiing, you know Stenmark. I don't think I can top thisexplained Shiffrin during a press briefing. He set the standard for skiing. So whatever I accomplish, the numbers… Everyone is free to choose their preference anyway, that's the beauty of sport. Certainly 84 victories is the women's record, but many people will continue to say that Lindsey Vonn (82 successes) is the greatest skier in history.»
Shiffrin won the two giants disputed at Kronplatz on Tuesday and Wednesday, already his 9th and 10th victories of an incredible winter (in 21 starts). Before appearing as the big favorite at the Courchevel/Méribel World Championships (February 6-19), Shiffrin must compete in two slaloms at Spindleruv Mlyn (Czech Republic) on Saturday and Sunday, where she could equal Stenmark's mark.
Shiffrin tries to keep a cool head
"For the moment, these historic records, for me and my team, we experience them above all when we are stressed, tired. Yesterday and today I focused on my feeling as a giant. I love the way I ski at the moment in giant, it was not at all the case at the start of the season. It was a lot of work to be able to play for the podiums. I understand why people are interested in records, I talk about it willingly, but when I'm at the start of a race, I don't think about it for a second.added the 27-year-old skier.