Stéphane Bern and Lorànt Deutsch, two walkers in the Renaissance on France 2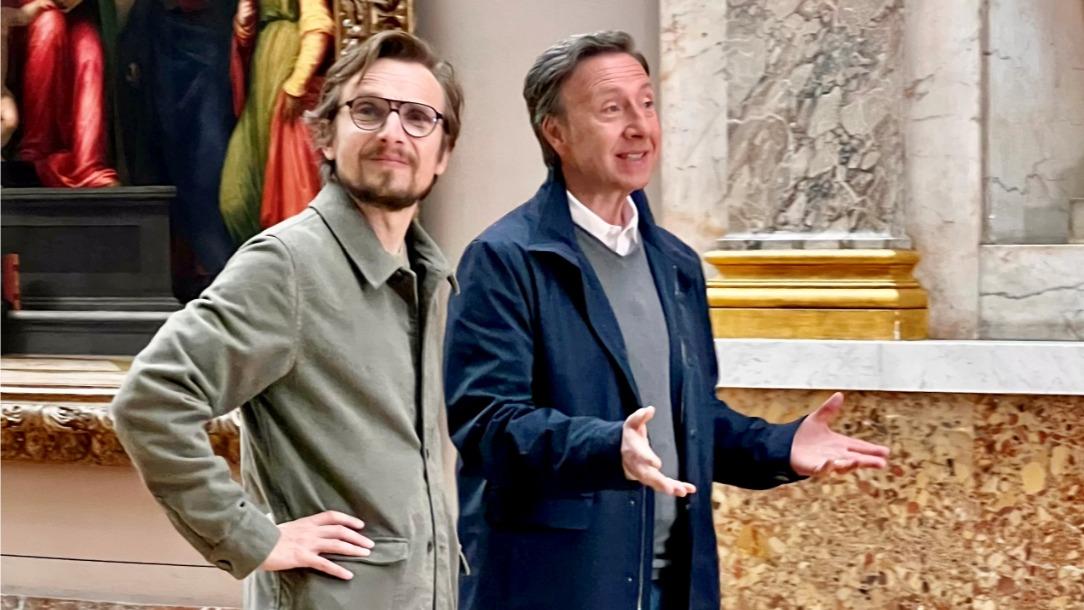 CRITICAL – In "Let yourself be guided", broadcast Tuesday, December 7 at 9:10 p.m., the duo recounts the great hours of this period which was, in France too, so conducive to the arts.
Hissing with admiration, hand on hip, Charles Quint had let go, faced with these stones, having " nothing seen so beautiful ». Stephane Bern and Lorànt Deutsch, who go in blue jeans to the majestic Château de Chambord five centuries after the sovereign of the Holy Empire, are at least as impressed. They will also be so by the other gems on their program. The two acolytes, whose taste for history and talent for telling it cannot be questioned, are interested in the French Renaissance. By brushing, it was expected, the portrait of its great stars, from Christopher Columbus to Leonardo DeVinci. Conclusion, this revision is not unpleasant.
The unfinished domain
The viewer takes a long walk along the banks of the Loire, then heads towards Paris. Did you know that the column adjoining the Bourse de Commerce, now taken over by François Pinault, is the remnant of a palace of Catherine de Medici? The show, visibly proud of its 3D technology, multiplies historical re-enactments. Castles come out of the ground with a crash, without a wick of Stéphane Bern moving. Not useless to imagine what the domain of Romorantin must have been, a great project of Francis I, eager to build an ideal city, which never saw the light of day. You just have to skip the painful first minutes of the show, when Lorant Deutschwho was an actor before becoming a juggler, pretends to flirt with the Mona Lisa during a skit…