Stéphane Plaza joins Laurent Jacquet in "Mission works" on M6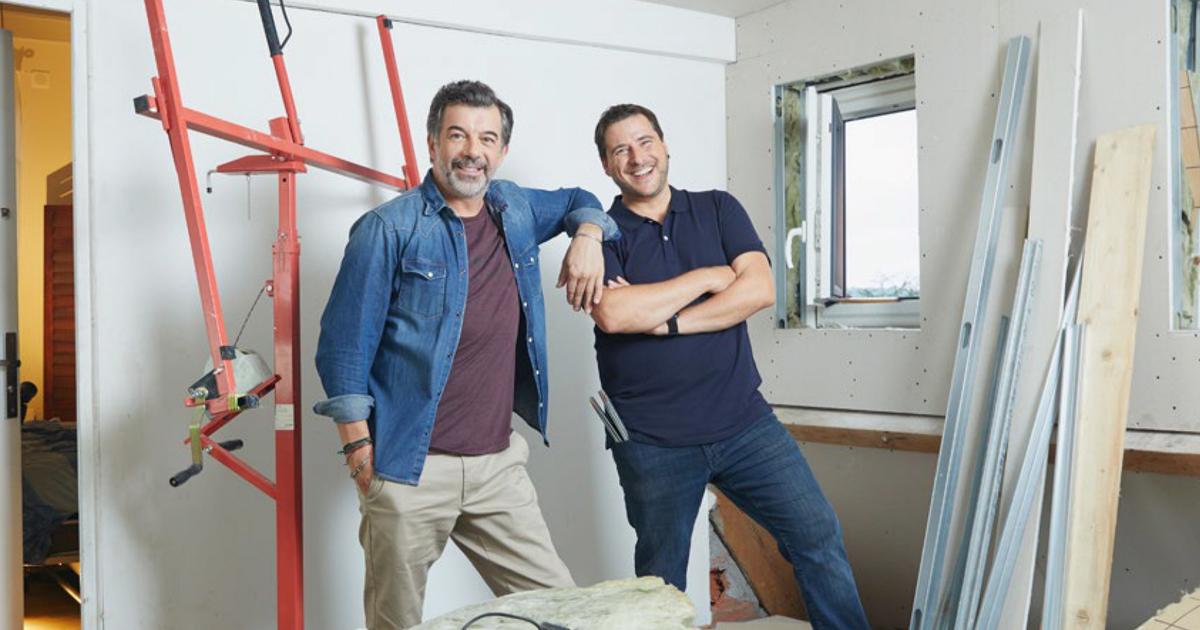 The real estate agent and the contractor are now teaming up to help families who are unable to complete the renovation of their homes.
Last February, M6 launched a new format: Work assignment: my house is a construction site ". On this occasion, the channel had federated 2.16 million curious people (10.7% of the public and 22.4% on the target of the woman responsible for purchases). For the second show, broadcast on December 12 at 9:10 p.m., Laurent Jacquet no longer embodies the format alone but operates in tandem with Stephane Plaza. Together, they lend a hand to families mired in renovation work.
Additional expertise
" Why this pair? We knew that Stéphane Plaza really liked the show. We decided to meet Laurent Jacquet and this resulted in the program that viewers will discoverexplains the director general of the programs, Guillaume Charles, underlining the additional expertise that this duo allows. Then, sometimes we are not too many to reboost these families ".
Read alsoWho is Laurent Jacquet, the craftsman who hosts "Mission Works" on M6?
The role of Laurent Jacquet does not change compared to the first. "It's still a work show, we're not here to sell shackssays the entrepreneur. My goal is to help people who tried to do it themselves, then for a whole bunch of reasons, they gave up, gave up and that's when we arrived. We try to restore their morale and show them that with fairly affordable techniques, they can re-motivate themselves and continue their life project. ".
Boost families
Stéphane Plaza, for his part, is delighted " to arrive in a very human show ". " With Laurent Jacquet, we look alike, we say what we think right away, we love people and we get involved more than necessary because we don't count our hours, assures the real estate agent. The idea is to have two expertises, perhaps on the works, in any case on the spaces – how to modify or enlarge them -, and to be able to reboost the families because these are human stories. There are works but also couples who may be in danger. We try, through good humor, laughter, true language, to ensure that the family remains united. It's pretty interesting to help people rebuild themselves ".
Read alsoLaurent Jacquet: "We can have fun with DIY"
At present, four shows with this duo have been canned.