Essay. "Brief Answers to Big Questions" by Stephen Hawking
Let's say it right away, this collection of ten texts that Stephen Hawking (1942-2018) taken from his archives, published a few months after his death, does not escape the flaws of the genre – uneven chapters, repetitions… But that is not the main point; wills are rarely well written. The British cosmologist provides answers to the questions that have crossed his work: does God exist? How did the universe begin? Can we predict the future? Each is in itself an Everest, but none seemed insurmountable to the one who, prisoner of a body ravaged by Charcot's disease, sent his brain to explore the confines of the cosmos. The last pages of the book reflect the anxieties of the researcher. At the end of his life, Stephen Hawking expressed his concern about the sustainability of the human adventure, threatened by global warming or the emergence of superior artificial intelligence. Despite a life of physical suffering, despite the shadows he saw cast over our future, Stephen Hawking remained an incurable optimist. These final lines bear witness to this: "Be curious. In all circumstances, there is always something to do, and to succeed. Never give up. Trust your imagination. Make the future happen. » P.B.
"Brief Answers to the Big Questions", by Stephen Hawking, translated from English by Tania de Loewe, Odile Jacob, "Poches. Science", 240 p., €9.50.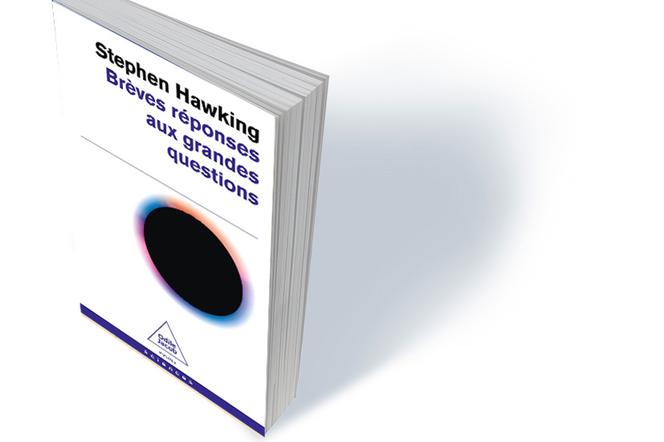 Novel. "Pauline" by George Sand
Chiaroscuro novel, Paulina (1839) plays on echoes and short-circuits, opposing Laurence, an actress back in a small provincial town that does not appear on any map, and Pauline, her old friend, who has never left a reclusive life with his mother. George Sand (1804-1876) also worked on reversal mechanisms. In a troubled game of mirrors, Laurence brings impetuosity to Pauline's dreary life, suffocated by "provinciality", but the latter, taken in by her friend after the death of her mother, also rubs off on her. Each sows a bit of herself in the other – friendship is a matter of reciprocal contamination and triangular desires. Liquidity is at work, and the novelist tilts the moral novel into a dizzying psychological picture, making Pauline a negative heroine. She will miss her destiny, caught in the snares of a new Valmont and a nobility of heart that she sets up as a priesthood. Thwarting the reader's expectations, the analysis, its cruel acuity recalls Dangerous relationshipsby Choderlos de Laclos (1782), also prefiguring the black realism of Balzac d'Eugenie Grandet (1834) and his satirical contribution to the collection The French Painted by Themselves (1841). Ju. E.
You have 69.3% of this article left to read. The following is for subscribers only.