Stoltenberg allowed the transfer of Artemovsk under the control of Russia in the coming days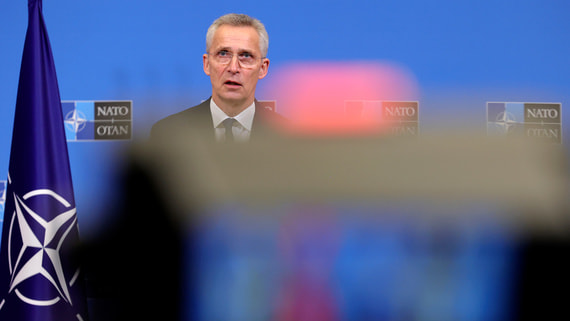 The city of Artemovsk (Ukrainian name – Bakhmut) may come under the control of Russian troops in the coming days, NATO Secretary General Jens Stoltenberg believes. He stated this before the meeting of EU defense ministers, which is taking place today in Stockholm.
About the situation in Artemovsk, Stoltenberg, according to Reuters, spoke "pessimistically." According to him, Moscow throws additional troops into the battle.
"They suffered heavy losses, but at the same time, we cannot rule out that Bakhmut could eventually fall in the coming days," the NATO Secretary General said, noting that such a development would not necessarily be a turning point in the conflict. At the same time, he stressed that Western countries "should not underestimate Russia" and called on allies to continue to support Ukraine.
Earlier today, the founder of Wagner PMC, Yevgeny Prigozhin, said that his units occupied the entire eastern part of Artemovsk. If this report is correct, then, according to Reuters, it means that Russian troops now control almost half of the city.
Fighting near Artemovsk in the Donetsk People's Republic (DPR) has been going on for several months. In mid-February, Igor Kimakovsky, adviser to the acting head of the DPR, spoke about taking all the heights in the vicinity of Artemovsk. At the end of the month, he reported fighting almost in the center of the city.
On March 7, the republic said that Russian forces controlled almost half of Artemivsk, and Prigozhin on the same day said that there were between 12,000 and 20,000 Ukrainian troops in the city. He stressed that "heavy battles are going on for Artemovsk, but the Ukrainians are not running anywhere." According to the businessman, PMC "Wagner" is still experiencing a shortage of ammunition, military equipment, weapons and vehicles.
President of Ukraine Volodymyr Zelensky said earlier that the Armed Forces of Ukraine would not defend the city "at any cost." On March 1, the "strategic retreat" of the Ukrainian army from Artemivsk was allowed by Alexander Rodnyansky, adviser to the President of Ukraine Volodymyr Zelensky on economic issues. However, on March 6, Commander-in-Chief of the Armed Forces of Ukraine Valery Zaluzhny and Commander of the Ground Forces of the Armed Forces of Ukraine Alexander Syrsky supported the continuation of defensive battles in the city.
During a conference call with the leadership of the Russian Armed Forces, Russian Defense Minister Sergei Shoigu said that in February the enemy lost over 11,000 people, which is 40% more than in January. Commenting on the battles for Artemovsk, he said that the capture of the city would allow the Russian army to "carry out further offensive operations deep into the defense of the Armed Forces of Ukraine."