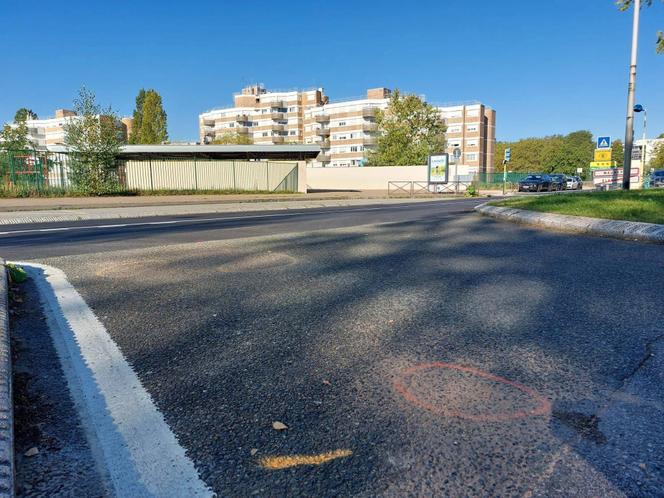 On video surveillance images from the municipality of Elancourt (Yvelines), taken September 6 at the end of the afternoon, the 16-year-old teenager has fun riding his red motocross bike. He does not have a helmet and, despite the extreme heat, wears a neck gaiter probably to hide his face. On his motorcycle, noisy, not approved for use in the city, he wheelies, crosses a sidewalk, circulates, goes in circles, stops, starts again, begins acrobatics among vehicles again, sometimes at high speed – a scene become habitual in many suburbs and causing the exasperation of many residents.
It is 6:20 p.m. and this urban rodeo, started around thirty minutes earlier, will end with the death of the young mancaused by a collision with a police car, mobilized to put an end to the series of traffic violations.
Coming a few weeks after the death of Nahel M., killed by police shooting in Nanterre, at the end of June, the story caused great emotion and concern among the authorities. But no notable incident had taken place in Elancourt or in neighboring towns, probably because the victim was of Turkish origin and from a privileged background.
The ongoing judicial investigation, opened for "manslaughter", including The world has become aware, sheds light on the circumstances of the tragedy, particularly the last minutes. The investigation, decided by the Versailles public prosecutor's office, must in particular determine what was the attitude of the young man while riding the motorcycle and analyze the succession of decisions taken by the police officers to find out whether they should be held criminally liable.
"We were not on the hunt"
The teenager, Sefa S., aged 16, had been spotted by police officers on patrol, a chief brigadier, a major and a young istant police officer, returning from an intervention into a suicide attempt after having carried out road checks all day. Civil servants who are often mobilized at urban rodeos – between 350 and 700 operations to combat these incidents take place each month in Yvelines.
"North African individual dressed in black doing wheelies"briefly indicates the chief sergeant on the radio at 6:15 p.m. The teenager crosses a park with play areas, prohibited to motorized vehicles, where there are "children, families and walkers", according to the report carried out by the General Inspectorate of the National Police (IGPN). The patrol lost visual contact with the biker for a moment but found him, stopped at an intersection, four minutes later. "I approached this motorcycle, thinking I could check it"says the 30-year-old brigadier – a scene confirmed by video surveillance.
You have 63.86% of this article left to read. The rest is reserved for subscribers.