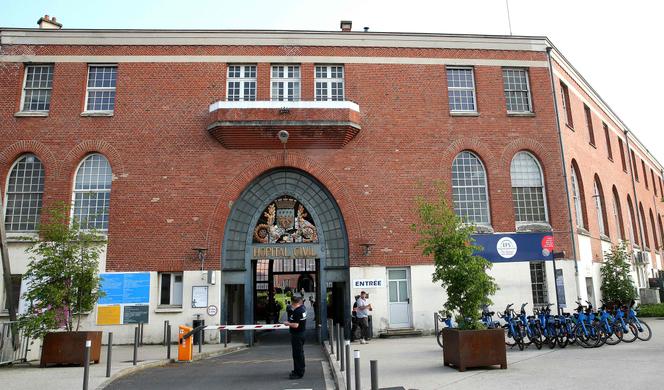 "The time is now for meditation. » After the tragedy that took place on Monday May 22 at the Reims University Hospital, the Minister of Health, François Braun, proposed that a minute of silence be held in all hospitals on Wednesday May 24. A "unspeakable and inadmissible aggression"underlined the Minister, after the death of a nurse from the Reims hospital, which aroused great emotion in healthcare circles and well beyond.
On Monday, shortly before 1:30 p.m., a man entered a service " Health at work " of the Reims University Hospital, armed with a knife, before attacking two women, Carène Mézino, the 37-year-old nurse who died overnight from Monday to Tuesday, and a 56-year-old medical secretary, whom he also injured.
There is currently no reason to explain the gesture of the aggressor, a 59-year-old man, any more than his presence in the Reims University Hospital, where he was not followed and had no appointment. , said the public prosecutor of Reims, Matthieu Bourrette.
"Severe" psychiatric disorders
Suffering from psychiatric disorders clified as "severe" by the prosecution, and placed under reinforced curatorship, he was not unknown to justice. As indicated by the prosecution, he had been indicted for "aggravated violence".
According The Parisian, he would have already stabbed, in June 2017, four employees of an establishment and service of help through work (ESAT) of Meix-Tiercelin (Marne), in which he had resided for twenty years. The victims escaped with minor injuries, and an investigation was issued, resulting in a dismissal order for criminal irresponsibility in June 2022.
The investigating chamber of the Reims Court of Appeal was to rule at the end of this week concerning possible security measures against him. The Reims public prosecutor's office refuses to comment for the moment, and should make a communication on Wednesday during the day.
"One of the most intense dramas"
In the political cl as in the world of health, the reactions were numerous. "One of the most intense dramas that can affect our nation", was moved, Tuesday, May 23, the spokesman of the government, Olivier Véran. Arnaud Robinet, President of the French Hospital Federation, expressed his "deep sadness". "Tackling care sentinels, in hospitals as well as in [médecine de] city ​​is to attack a certain idea of ​​what makes our humanity. We must do everything we can to reduce violence in our sanctuaries of care and refuse to trivialize it"he added.
You have 53.33% of this article left to read. The following is for subscribers only.