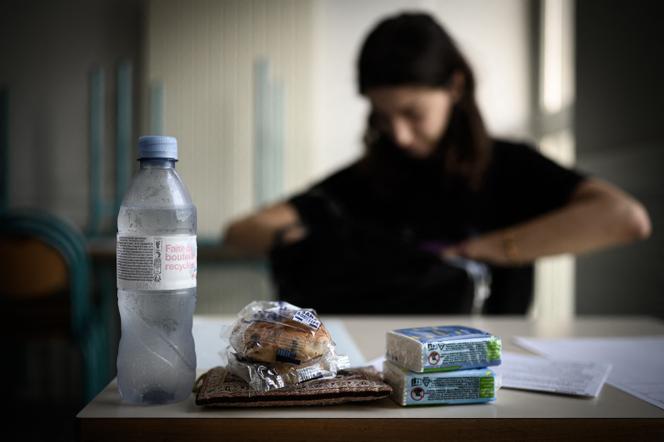 "In all high schools"Friday 17 and Saturday 18 March "will be devoted for final year students to revisions" of the specialty exams either during lessons or via "free time". The Minister of National Education, Pap Ndiaye, announced it in a letter addressed to the elected representatives of the National Council for High School Student Life, Tuesday March 14, "for the sake of equality". A response to their request sent a few days earlier and a way to extinguish the rising protest.
The final year students have, it is true, only a few days left to be ready. From Monday March 20 to Wednesday March 22, the 536,000 candidates, including nearly 390,200 in the general route, sit the two baccalaureate specialty teaching tests which count for one third of the final baccalaureate mark. And, for the first time since the introduction of the new baccalaureate – the last two editions had been disrupted by the Covid-19 pandemic – these notes will be included in the examination of files on Parcoursup.
So the pressure mounts. However, by chatting with each other live or via social networks, the high school students realized that they did not all have the same preparation conditions. In Toulouse, Jeanne (the pupils and teachers mentioned by their first names did not wish to give their names), who will p the specialties "humanities, literature and philosophy" and "history, geography, geopolitics and political sciences", does not understand not. "In my establishment, we just have the lessons of specs in the next few days but some of my friends have lessons until the end of the week and others have just Friday free", she describes.
Parents of students are also panicking: "My son will have cl until Friday included, it's complicated", reports Loïc Breilloux, whose son is educated in Haute-Vienne. Fears that escalated at the Marie-Curie high school in Sceaux, in the Hauts-de-Seine. Monday, March 13 in the morning, final year students blocked the entrance to the establishment to ask for more time to revise.
"Breaks of equality between students"
Teachers try to manage as they can. Alice, a philosophy teacher in the Lyon suburbs, has found herself since the beginning of the week with "cl pieces". In his high school, students have the possibility of registering for revision slots which take place at the same time as the lessons of the common core. Some students even warned her that they "would not come to cl to revise".
You have 57.93% of this article left to read. The following is for subscribers only.