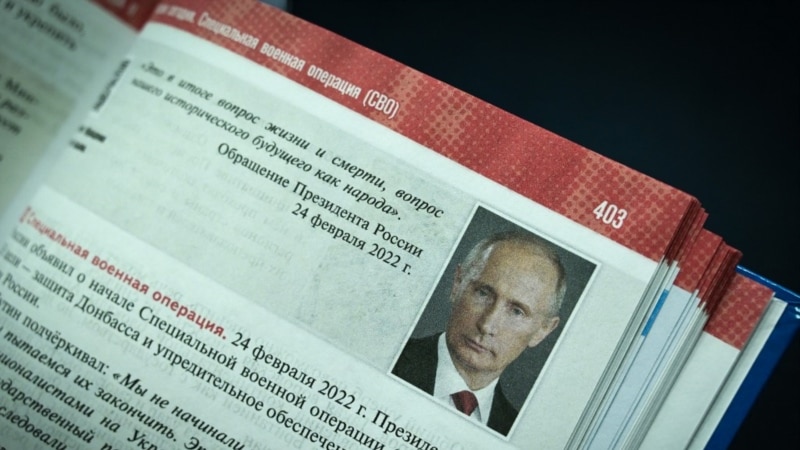 The universities of Irkutsk, Novosibirsk and more than 30 other cities will conduct mandatory testing on the subject "Basic Russian Statehood", which the authorities intend to include in the mandatory university programs. Information about this is published by "Irkutsk blog" with a reference to an internal document received at one of the universities. By the end of September, freshmen will have to answer a number of questions to which there are supposedly no wrong answers. Testing is necessary for the "development of the teaching of the subject "Basic Russian Statehood", its authors say. This is reported by Sibir.Realii.
In one of the questions, students are asked to choose "famous representatives of modern Russia". Among the proposed answers are the President of Kazakhstan Kym-Jomart Tokayev, the Prime Minister of Hungary Viktor Orban, the head of Uzbekistan Shavkat Mirziyoyev (his name is written incorrectly in the test), the general director of Wildberries Tatiana Bakalchuk and the Russian Guardsman Magomed Nurbagandov. In the second question about the contribution of statesmen to the development of the country, the authors put Vladimir Putin in the same row as Ivan the Terrible, Rurik, Vladimir Lenin and Peter I.
At the end of January 2023, the President of Russia, Vladimir Putin, instructed the Ministry of Education and Science to develop the program of the course "Basic Russian Statehood" and include it in university programs. The "DNA of Russia" project is developing a new subject with the participation of the presidential administration and the Ministry of Education and Science.
It is planned that the course will consist of five parts: "What is Russia", "Russian state-civilization", "Russian worldview and values ​​of Russian civilization", "Political structure of Russia" and "Challenges of the future and development of the country". The course "Basic Russian Statehood" appeared in liberal arts universities already this academic year.
Soon after the start of the full-scale war in Ukraine, the Russian authorities began to make various changes to the education system with the aim of "patriotic education" of students and schoolchildren. Obligatory clroom hours "Talks about important" have been introduced in schools. A unified history textbook has been developed for high school students, which includes chapters that tell about the war in Ukraine from a pro-war perspective.