Susie, the ArianeGroup project for 100% European manned flights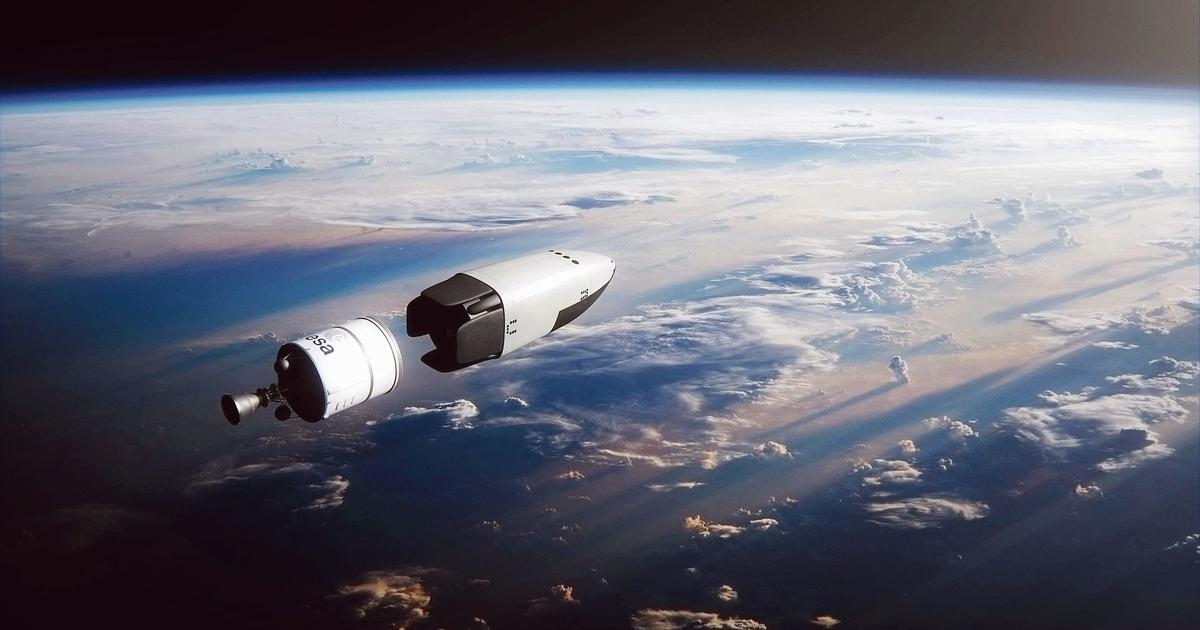 Developed over the past two years, this multi-mission stage, which would give Europe its autonomy in human spaceflight, will be presented to the member states of the European Space Agency at the end of the year.
European astronauts, installed in the last stage of Ariane 6, taking off from Kourou, in Guyana, to reach a space station in Earth orbit or the Moon. This will be possible in less than ten years. As far as European politicians decide. The industry is indeed ready to press the button to fly a technological demonstrator from 2025, then launch a program which will - finally - give Europe its autonomy in manned flights from 2030.
From the opening of the International Astronautical Congress (IAC 2022), which is being held in Paris from September 18 to 22, ArianeGroup, the manufacturer of the Ariane rocket, presented this Sunday Susie (Smart Upper Stage for Innovative Exploration). It is an innovative 100% reusable, versatile and low-cost upper stage project to meet European institutional and commercial needs for space transportation of cargo, payloads and astronauts. Susie is also an eco-responsible project…