Sylvain Maillard denounces a "conspiracy and antivax" LFI text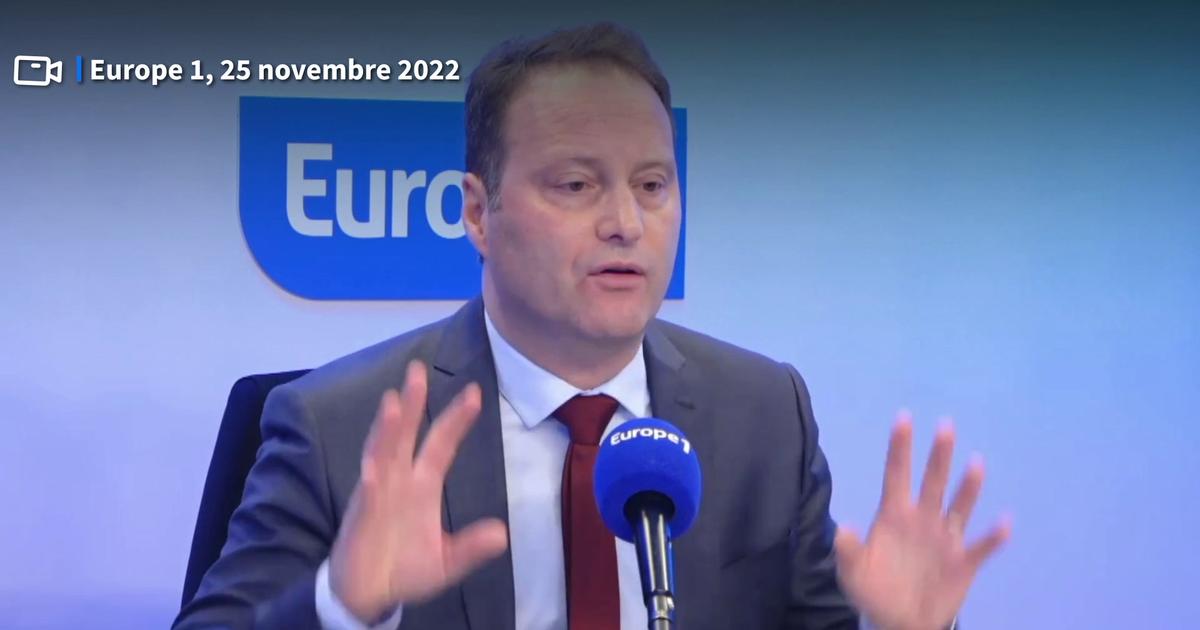 The bill brought by the Insoumis could not be put to the vote, due to lack of time in the face of the many sub-amendments of the majority.
Macronie is now trying to justify its obstruction. Thursday, November 24 in the evening, the parliamentary niche of La France insoumise turned into a particularly heated debate. After the withdrawal of the text devoted to the abolition of bullfighting, the deputies considered the bill aimed at reintegrating unvaccinated caregivers. Aware of the possibility of being outvoted, the Renaissance elected officials rushed to table a series of sub-amendments, aimed solely at slowing down the debates. A successful operation, since the text could not ultimately be put to the vote.
guest on European 1 Friday morning, the interim president of the presidential majority group, Sylvain Maillard, defended this strategy by insistently targeting the content of the text. "They chose an antivax, conspiratorial text, with a kind of alliance between the National Rally, La France insoumise and the various deputies from overseas, on remarks that were just unbearable and unacceptable", he thus unfolded. Before hammering out his will to "fight these conspiracy and antivax ideas".
According to the elected official, the session was "hard", but "we have stood toe to toe against these theories", one more time, "conspirators and antivax". The deputy criticizes the Insoumis for having done "a Micmac", mixing the shortage of hospital staff and the reintegration of the non-vaccinated. "Let's fight against this conspiratorial idea that basically, vaccines are still dangerous", still saw fit to specify Sylvain Maillard.
Since the end of the session, opposition from all sides has continued to rise up against this attitude. On social networks, the leader of RN deputies, Marine Le Pen, denounced a "democratic scandal". The Insoumis François Ruffin, for his part, saw an approach "ridiculous". Even the deputy Yannick Favennec, yet a member of Horizons and therefore a partner of the majority, regretted that the government had "blocked this debate": "We had to let the discussion unfold".
SEE ALSO – Should unvaccinated caregivers be reintegrated? "We have a duty to set an example," says infectious disease specialist Anne-Claude Crémieux