"Teachers need their representatives to be listened to"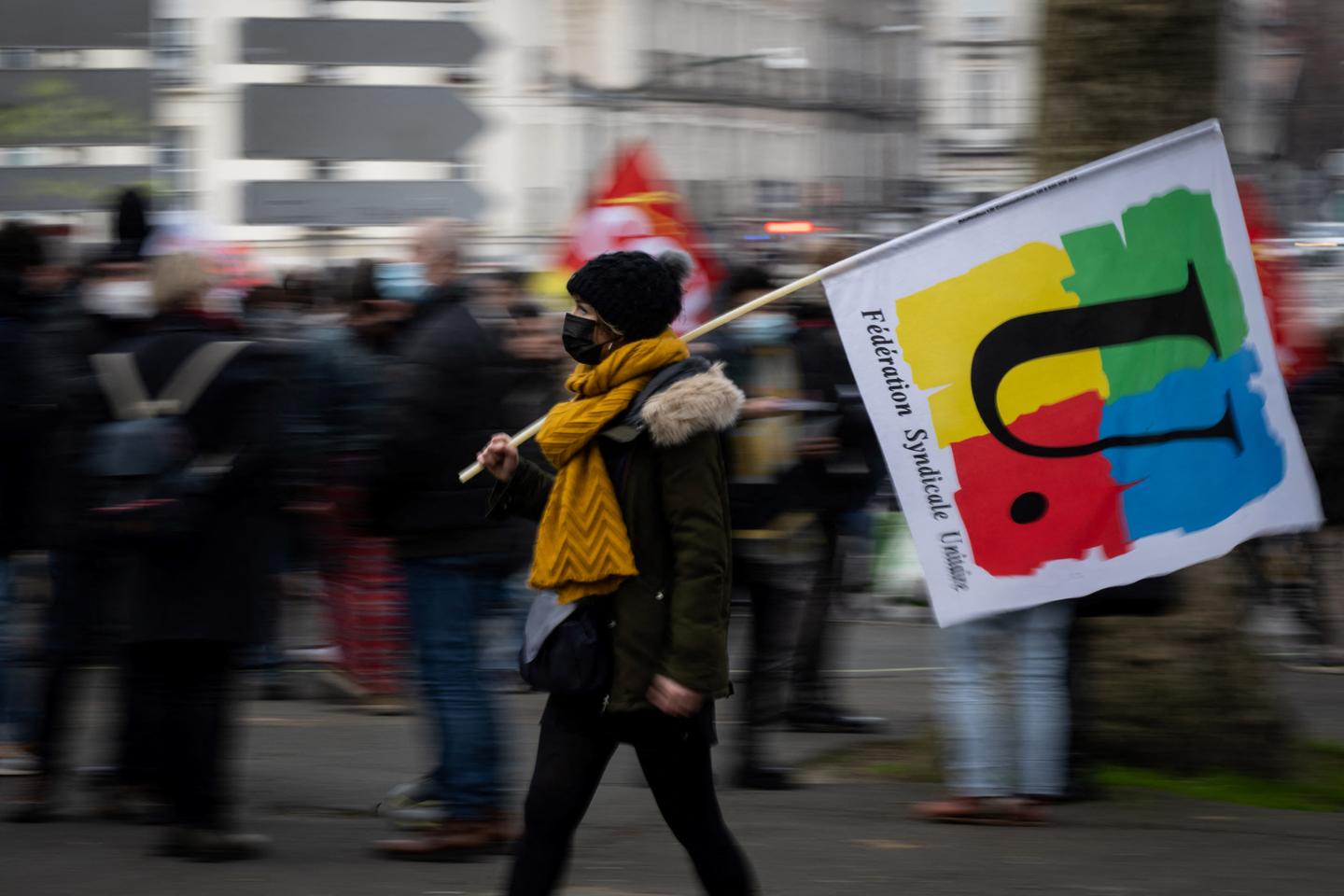 Laurent Frajerman is associate professor of history at the Lamartine high school in Paris, sociologist, associate researcher at the Center for Research on Social Ties (Cerlis) and at the observatory of the Unitary Trade Union Federation (FSU). He explains the challenges of the upcoming professional elections for teachers, in a context of strong expectations for salary increases.
Professional elections for national education agents will take place from 1er to December 8. What are the stakes of this election?
The primary issue is the weight and influence of trade unions, at a time when many crucial things for teachers are being negotiated. First the pensions, whose project rejected at the end of the health crisis was particularly unfavorable to teachers. Then, the salary increase, effective in the hospital public service, but still pending in education, despite a consensus on its necessity.
Teachers need their representatives to be listened to, which is why the issue of participation in professional elections is central. Since the implementation of electronic voting in 2011, the participation of teachers in union elections has declined and stabilized around 50%. This has reduced the weight of elected teachers in the public service. This decline is then reflected in arbitrations. We see, for example, that the bonuses of other civil servants have increased much more than those of teachers. The premium rate is on average 10% among professors, for 40% on average among other civil servants.
The challenge is therefore both to be well represented among civil servants, but also within the ministry. The unions will not have the same weight at 80% participation as at 50%. On the other hand, if we are talking about influence, that is to say the possibility of putting one's concerns on the agenda, professional elections are only one element among others, like the presence of teachers in the spheres of power, or the ability of teachers to mobilize.
The FSU has come out on top in these elections for many years. Is there a suspense on the outcome of the one to come?
Among teachers, there is indeed a majority union, which we will wonder if it is progressing, stagnating or retreating. In the last elections of 2018, the score of the FSU was stable, but it had fallen in 2014, because the SNES-FSU had negotiated an adaptation of the services of the teachers, their working time, and the SNUIpp-FSU had not not fully criticized the reform of school timetables.
You have 64.98% of this article left to read. The following is for subscribers only.