tension rises ahead of no-confidence motions to be considered on Monday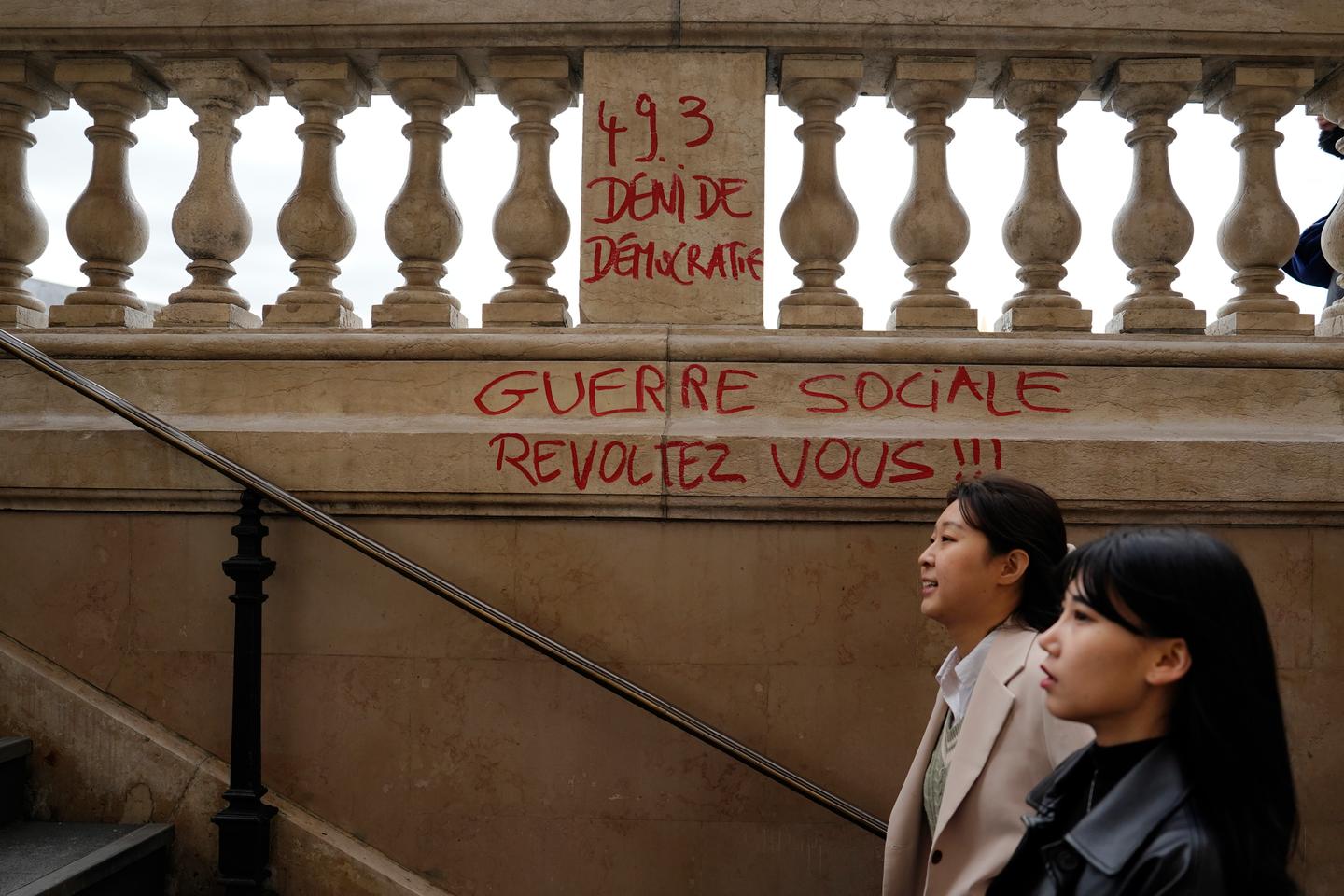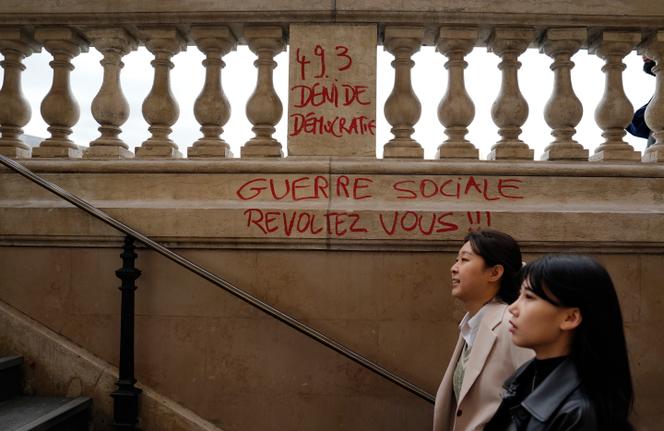 Garbage cans that are piling up in Paris, refiners who are on strike this weekend or supervisors who threaten not to pass the baccalaureate… The appeal, on Thursday March 16, by Prime Minister Elisabeth Borne, to Article 49.3 to pass the law on pension reform, strengthens the determination of the strikers. Actions are planned this weekend before the strike of March 23.
In refineries, the specter of a long blockage
In the field of refineries, the anger goes up a notch. "It is to be expected that almost five out of the seven existing refineries will be shut down by the middle of next week"warns Eric Sellini, CGT coordinator at TotalEnergies. "Those of Donge and La Mède are already, that of Normandy is in the process of being and will be on Monday or Tuesday, just like that of Gravenchon. Finally, that of Petroineos will also be on Tuesday, " details the trade unionist. Should we expect a "remake" of autumn 2022, when service stations were dry? "Today we are not there yet, but yesterday's episode can harden positions"believes Goeffrey Caillon, CFDT coordinator.
Trade unionists are warning that supplies cannot be made solely with active import depots, knowing that some, in this case those of Dunkirk and Fos-sur-Mer, are on strike. "About 400 to 500 service stations across the country are already experiencing supply problems for a few products"indicates Mr. Sellini, indicating that the Ile-de-France region and the large agglomerations are the most concerned.
With regard to electricity, reductions in production will continue. "The pickets have not been lifted, on the contrary, they have been extended", according to the CGT, with falls oscillating between 15,000 MW and 20,000 MW for a week. Furthermore, in the gas sector, 4 LNG terminals have been blocked for a week. The largest storage in Europe, in Chémery (Loir-et-Cher), was shut down on Friday by employees of Storengy, a subsidiary of Engie.
Delicate requisitions in garbage collection
After eleven days of garbage collectors' strike against the pension reform, 10,000 tonnes of waste, according to the Hôtel de Ville, could not be collected in Paris on Friday March 17. Gérald Darmanin, Minister of the Interior, replaced the mayor of Paris, Anne Hidalgo, who supports the strike, to begin to requisition public officials and try to unblock the garages of garbage trucks, as well as the three centers of incineration located on the outskirts of the capital.
You have 65.4% of this article left to read. The following is for subscribers only.