TFX reality TV makes its revolution with a 100% anonymous cast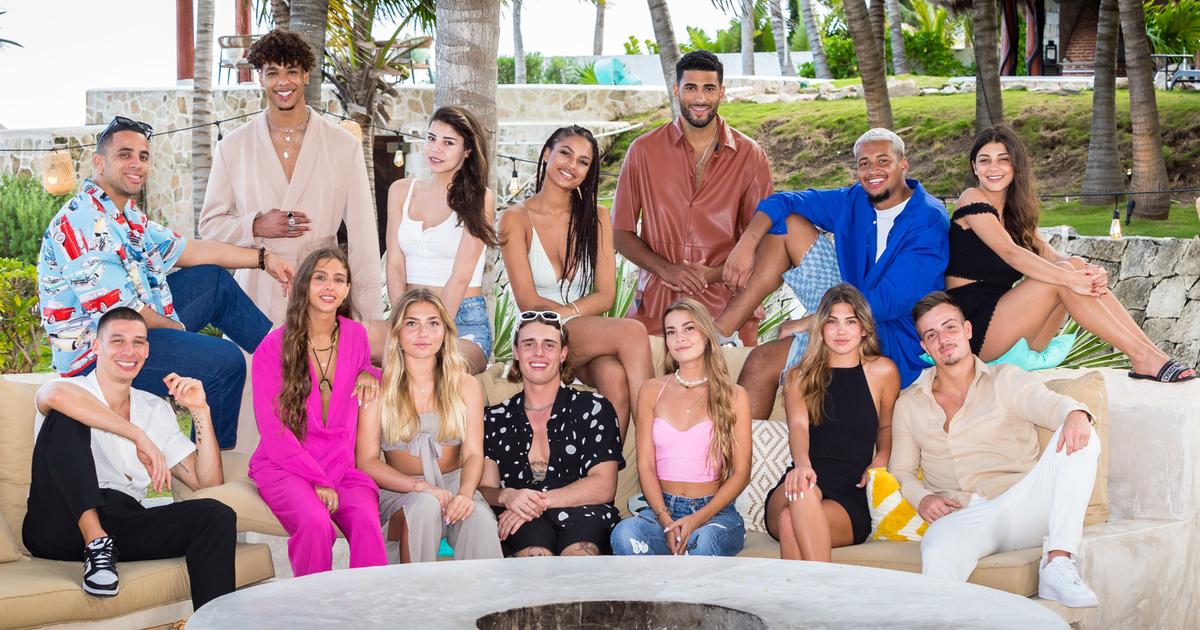 "La Villa": the 14 candidates for season 8
IN PICTURES – Launched in 2015 on the TF1 group channel, the romance program, where candidates try to solve their sentimental problems with the help of a love coach, is betting on strangers for the first time.
Weakened by the repeated scandals of its star candidates and by the drop in audiences for most of its programs, the world of reality TV in France seems to be making a new turn in 2023. On W9, "Love Island" will soon be broadcast instead of the "Princes and Princesses of Love" format that has come to an end. "Les Marseillais" like "Le Cross" could take a break or even never return to the air. On the platforms, Netflix had shown the way in 2020 with production and broadcasting of an excellent French season of "The Circle" – unfortunately without a future – with a cast of strangers. Lately, Amazon Prime Video offered "Cosmic Love" a new romance program hosted by Nabilla Vergara and produced by ITV Studios France with, again, only new faces.
It is clearly with this desire for renewal that TFX is preparing to broadcast an eighth season of "The Villa of Broken Hearts" (renamed "La Villa") with, for the first time, a 100% anonymous cast. In the past, this romance program which was intended to be constructive and educational was above all the scene of bad staging and real violence orchestrated by untrustworthy and insincere reality TV professionals. In 2021 in particular, during season 6, Giuseppa Ciurleo had testified to the ordeal she had experienced under the eye of the cameras of Ah! Production and the psychological pressures she had been under during filming.
Read alsoThe Villa of Broken Hearts 3: the incomprehensible exclusion of a candidate
For this new start of "La Villa", the love coach Lucie Mariotti promises to accompany these fourteen single people with very different profiles "on the road to rebirth". "They are students, specialized educator, saleswoman, model, content creator, or sports coach and all, have the same objectives to rebuild themselves, and above all to find love with big A, the one that will make them forget their old stories and all their ills", details the presentation of this season 8 broadcast from April 3, Monday to Friday at 6 p.m. on TFX. The previous edition of "La Villa des coeursbrokens" broadcast in the spring of 2022 had only 204,000 viewers on average (1.3% of PDA).
Who are the candidates for season 8 of "La Villa"?
Amanda
Single for 1095 days
Problem : "Networks destroy my relationships"
arthur
Single for 1460 days
Problem : "I collect conquests"
Dorian
Single for 395 days
Problem : "Love is a waste of time"
Freeman
Single for 1155 days
Problem : "I ghost my relationships"
Geronimo
Single for 182 days
Problem : "I am toxic in love"
Jade
Single for 730 days
Problem : "I consume romantic relationships"
jane
Single for 90 days
Problem : "I never knew love"
kitty
Single for 735 days
Problem : "I'm lost in love"
Laura
Single for 240 days
Problem : "In love, I lose control"
Lucas
Single for 10 days
Problem : "I get carried away very quickly in love"
Rummy
Single for 365 days
Problem : "Love oppresses me"
Raya
Single for 60 days
Problem : "I am in mourning for my last relationship"
Rosanna
Single for 350 days
Problem : "I forget myself in love"
Yanis
Single for 60 days
Problem : " love disgusts me »