Thailand intends to extend the regime of visa-free stay of tourists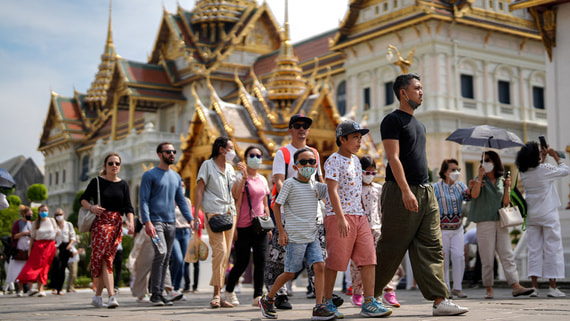 The Thai government intends to extend the visa-free stay of foreign tourists in the country so that they can stay there until the end of the year. Siripakorn Chiasamut, Deputy Head of the Tourism Authority of Thailand, announced this, Interfax reports.
"Previously, tourists arriving in the country without visas could stay for 30 days. From October 1, 2022 to March 31, 2023, this period has been extended to 45 days. We are now planning to extend this expansion until the end of 2023," he said.
In addition, the authorities intend to introduce electronic visas for Russian tourists. Now, to increase the length of stay in Thailand, you must obtain a visa at the embassy in Moscow. With an e-visa, you can stay in the country for 60 days with the possibility of extending it for another 30, the official said.
On March 16, it became known that the Council of Ministers of Mozambique canceled visas for citizens from 28 countries, including Russia. Now Russians will have the opportunity to stay in Mozambique for up to 30 days without a visa.
In early March, the Russian Foreign Ministry reported that Moscow intends to conclude agreements on visa-free travel with 11 countries, including Saudi Arabia, Bahrain, Zambia and the Caribbean.
In February, the Cabinet of Ministers approved a list of 19 countries whose citizens are entitled to obtain a tourist visa to Russia for up to 6 months based on a hotel reservation. According to the order, the list of such countries includes Bahrain, Brunei, India, Indonesia, Iran, Cambodia, China, the Democratic People's Republic of Korea, Kuwait, Laos, Malaysia, Mexico, Myanmar, Oman, Saudi Arabia, Serbia, Thailand, Turkey and the Philippines .