"The 1976 International Tribunal for Crimes Against Women already reveals the systemic aspect of violence against women"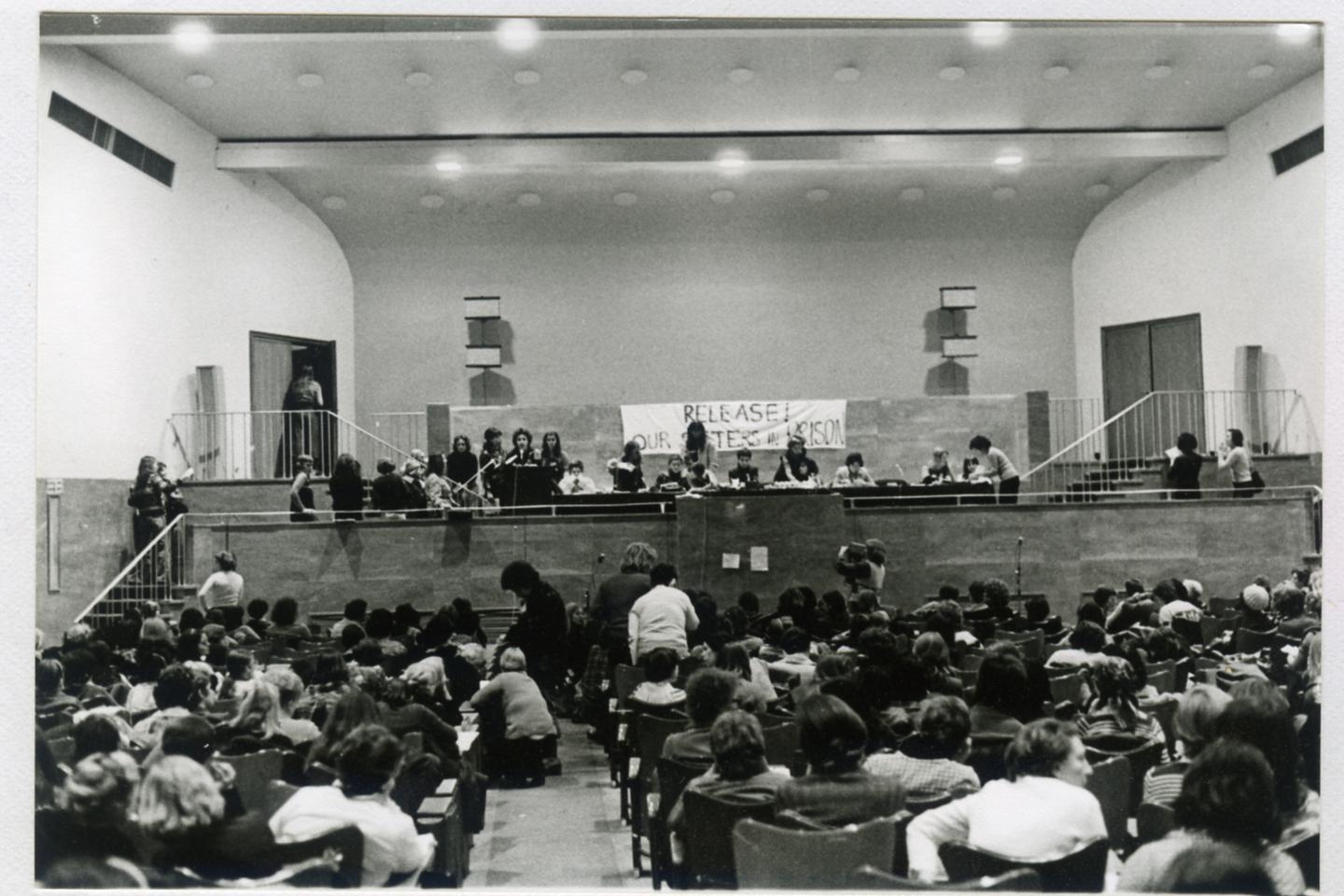 The city of Brussels is hosting, until March 16, the first European exhibition dedicated to the International Tribunal for Crimes against Women, opened in March 1976 under the aegis of Simone de Beauvoir, at the Belgian capital's convention center. Milène Le Goff organized this exhibition and is preparing a book on the court. She is a project coordinator at the Women's University of Brussels, a "laboratory for feminist research, teaching and reflection on the condition of women".
How was the International Tribunal for Crimes Against Women born?
This citizens' tribunal, which was held in 1976 at the Palais des Congrès in Brussels, brought together 2,000 women from 46 countries for five days. It was more of a forum than a court: the goal was not to pronounce sentences, but to denounce crimes against women: domestic violence, rape, genital mutilation, incest… In addition to the session plenary were organized working groups, film screenings and moments of testimony: the organizers wanted the victims to tell the crimes in their own words – some read poems – which is not always possible in a court classic penal.
The previous year, the United Nations Organization had proclaimed 1975 "International Women's Year", but this meeting had greatly disappointed feminists: they felt that they had not been sufficiently associated with this initiative which was nevertheless the one of the first institutional events on equality on a global scale. Their idea was to speak again. When they imagined the tribunal, especially during the single-sex feminist camp in Femo, Denmark, they were inspired by the "tribunal d'opinion" founded in 1966 by the philosophers Bertrand Russell and Jean-Paul Sartre, which was responsible for document American war crimes in Vietnam.
How does this event portend feminist movements today?
What appears very clearly in Brussels is the systemic aspect of violence against women. The accumulation of testimonies shows that all aspects of their lives are subject to forms of patriarchal oppression: the couple, with domestic violence, but also work, with career and salary inequalities, politics, with weak presence of women in representative assemblies, or public space, with the risk of assault or rape – the two Belgian tourists who were defended in 1978 during the emblematic Aix-en-Provence trial by Gisèle Halimi were present in Brussels.
You have 49.28% of this article left to read. The following is for subscribers only.