the 7 fingers of the hand at full speed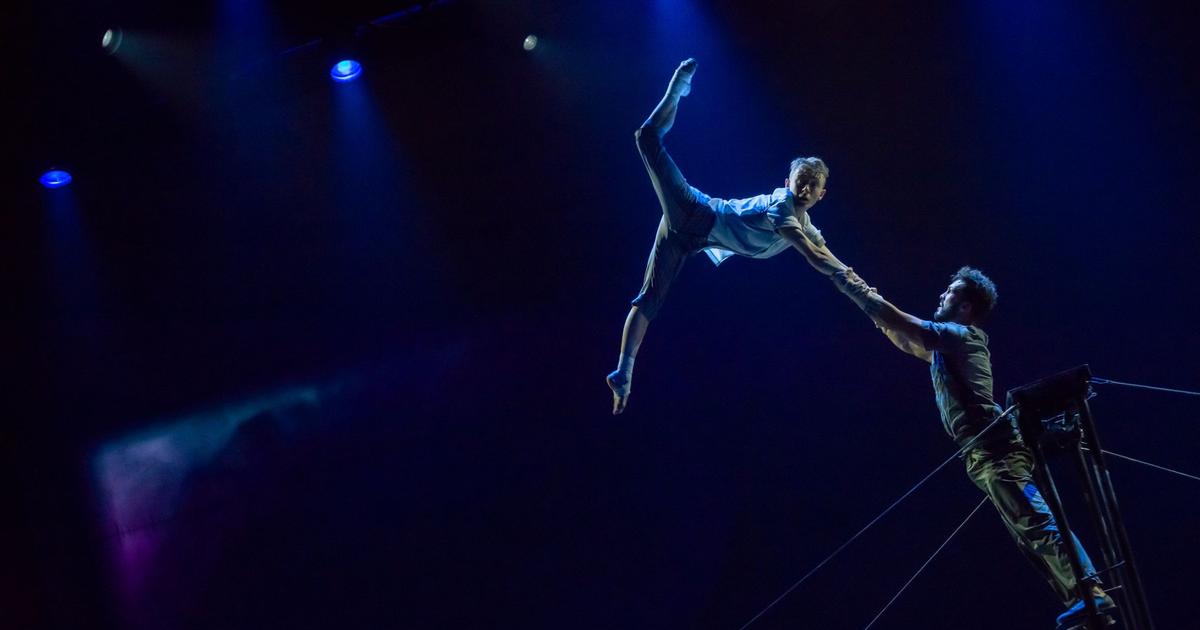 CRITICISM – The Quebec collective presents at La Villette a show inspired by a rail journey. Lots of acrobatic brilliance, but the subject is a bit too wordy.
No delays, no impromptu breakdowns, this train is on time and is not the twisty type. After waltzing the pans in Cooking and confessionsthe Quebec collective The 7 fingers of the hand is back in Paris with Passengers, circus variation around train travel. They are 9 acrobats on the scene representing a wagon or a station with the help of a few accessories, among which the suitcase or the backpack play a key role.
Over the course of the show, the troupe goes through the routine of passing railroads: farewells on the platform, daydreams at the window, drowsiness in the rocking of the rails, the sudden and sudden stop, the card game, the conversation with its neighbour… It's sometimes clear, sometimes blurry, but the red thread is there on which the numbers are firmly anchored. Because the spectators, who have come to the tent at La Villette by metro, tram or RER, are still there to see these acrobats who have made this Montreal troupe…