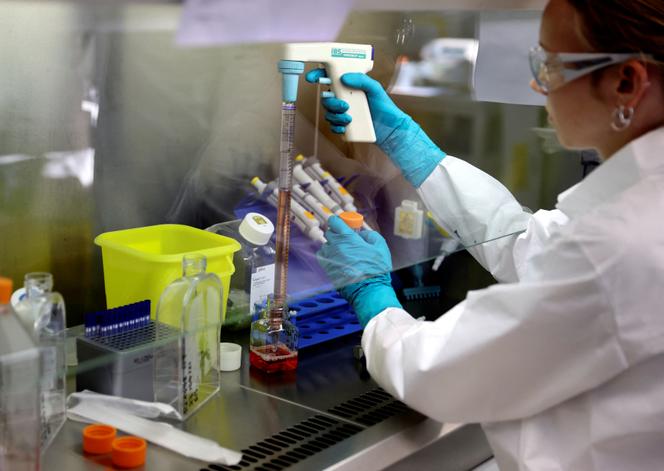 Cancer treatment has made great progress over the last twenty-five years with the arrival of targeted therapies. However, they remain the leading cause of premature mortality in France among men, and the second among women, with 157,400 deaths in total in 2018. And continue to increase, with no less than 433,136 new cases in 2023, in France, according to estimates published by Public Health France (SPF) in THE Weekly epidemiological bulletin (BEH) from Tuesday July 4.
New treatments, which act by specifically destroying cancer cells, are immunotherapies (monoclonal antibodies, immune checkpoint inhibitors) and CAR-T cells. These consist of taking lymphocyte cells from a patient, genetically modifying them to make them active and aggressive against cancer cells, then reinjecting them. If these molecules have improved, or even transformed in certain cases, the prognosis of patients previously considered incurable, "cancer represents a significant financial burden that grows every year"the Academy of Medicine was alarmed in a report made public Tuesday, November 7.
These therapies are particularly expensive and raise questions about their sustainability by Health Insurance. The average price of CAR-T cells can vary from 300,000 to 400,000 euros per injection, generally single for a patient. In total, 15,000 people received it worldwide, the report said. This number is certainly limited, but it is growing exponentially.
Another example, for metastatic melanoma, the cost of treatment, estimated at around 270,000 euros per patient in 2017, has increased by around… 165 since 2004, due to the cost and duration of treatments, underlines the report.
Reduce production costs
However, they change the situation. In the case of hematologic malignancies, Imatinib (Glivec), launched in 2001, has transformed the survival of patients affected by chronic myelogenous leukemia. "When I began my research more than twenty years ago, half of patients with chronic leukemia died within three to five years. These targeted therapies provide more than 90% survival at fifteen years. It's a paradigm shift", specifies François Guilhot, hematologist, rapporteur of the Academy's opinion. The lung cancer mortality rate decreased by 58% for men between 1990 and 2020 and by 36% for women between 2002 and 2020.
You have 45% of this article left to read. The rest is reserved for subscribers.