"the act of sabotage" has "no connection" with the social movement, assures Philippe Martinez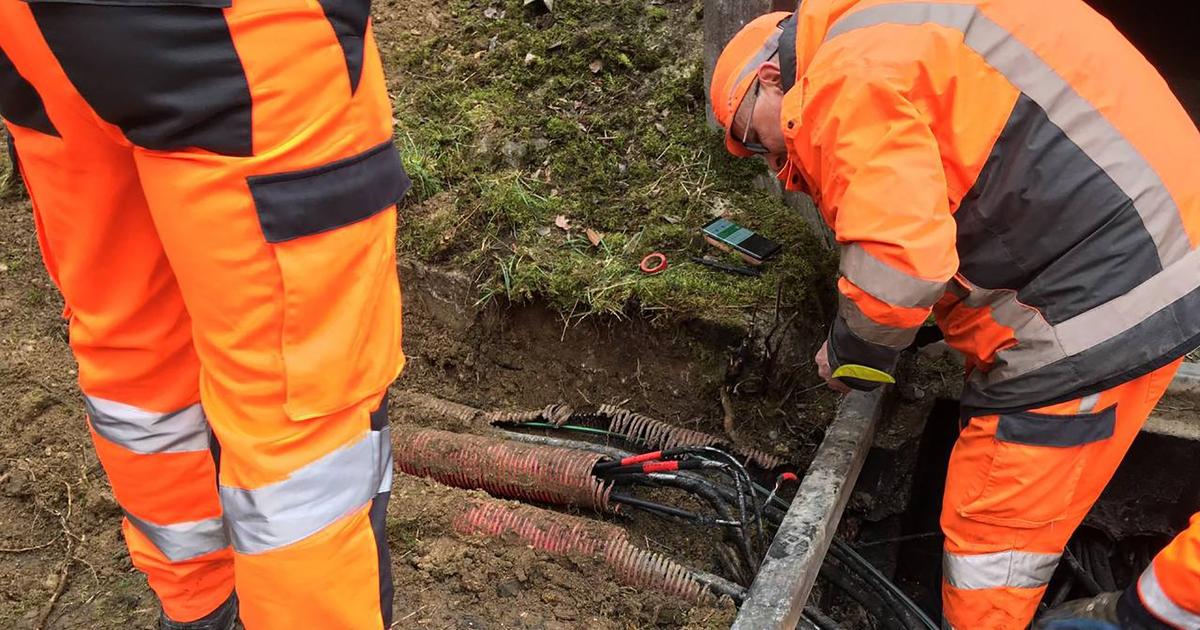 The secretary general of the CGT denounces an "unhealthy shortcut" between the "act of sabotage" on a signal box and the social movement at the SNCF.
"The act of sabotage"which has been disrupting the Gare de l'Est since Tuesday has not"no link"With the social movement against the pension reform: this is what the boss of the CGT said on Wednesday. The day after the arson which affected SNCF cables, the union's general secretary said he was waiting "survey results". "This kind of shortcut is unhealthy", he added, at the microphone of FranceInfo.
At the same time, SUD-rail union representative Fabien Villedieu condemned the act of sabotage, on RMC, while rejecting the hypothesis of an action by a member of the SNCF: "It's unimaginable that a colleague could do that. […] It is not in the tradition of railway workers to carry out acts of sabotage", he justified himself, before specifying that"we go on strike to make investments in the rail network".
Read alsoEcologist Marine Tondelier shows her closeness to Philippe Martinez
During the night of Monday to Tuesday, a fire damaged 48 cable arteries at a signal box located in Vaires-sur-Marne (Seine-et-Marne). The fire of these cables, essential for the traffic lights on the tracks, forced the SNCF to stop the circulation of the trains to avoid any accident. The Meaux prosecutor's office has opened an investigation for willful degradation and endangering the lives of others. According to an executive of the railway company interviewed by AFP, the authors of this "sabotage"knew"necessarily the network". For the moment, "there is no way to predict who or why there was this act of sabotage, which has greatly harmed our customers"said Olivier Bancel, operations and network manager at SNCF.
Read alsoGare de l'Est: traffic remains disrupted this Wednesday after an "act of sabotage"
Teams were deployed that night to carry out repairs to the damaged cables and 600 safety circuits: "You have to take them one by one, check them, repair them. We make no concessions with safety", insisted Olivier Bancel. Work continues throughout the day. For their part, the unions remain mobilized against the reform: new actions have been announced with a possible renewable strike in February at the SNCF. The CGT and SUD-rail have so far called for two days of action on February 7 and 8.