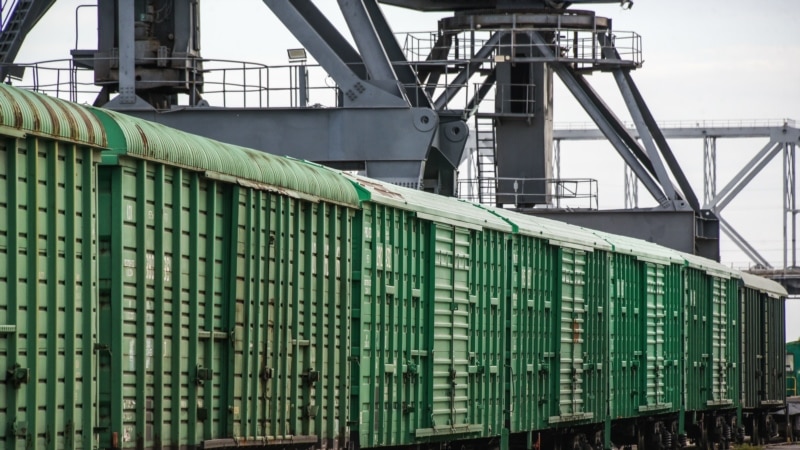 The activity of the three largest Russian trade ports, in St. Petersburg, Vladivostok and Novorossiysk, despite international sanctions and the weakening of the ruble, practically returned to a double level. This is stated in the report of the Institute of World Economy of Kila University, which was brought to the attention of Business Insider.
In detail, the work of the ports was essed by the number of container ships arriving at them. In St. Petersburg, the volume of traffic fell by 90 percent after the Russian invasion, but in recent weeks it has increased sharply. The document states that the researchers do not know where the vessels are coming from, but they see this as "Russia's return to world trade."
Out of approximately 20 major international lines present on the Russian market, 14 left after the start of the full-scale invasion of Russia, Kommersant newspaper reported in April 2022. However, the total cargo turnover of Russian ports increased in 2022, and according to the results of the first half of 2023, it increased by another 10.5 percent compared to the same period last year, to 453.3 million tons.
After the beginning of the Russian invasion, more than 13 thousand sanctions were imposed against Moscow, more than ever imposed against any other country in the world. The Russian authorities report on the rapid return of the economy to growth — in 2022, GDP fell by 2.1 percent, and already in the second quarter of 2023 — it grew by 4.6 percent. Economists explain this, first of all, by the growth of military expenditures and the military industry, high prices for energy resources, and the soft monetary policy of the Central Bank.
At the same time, Western countries promise to continue the sanctions pressure. The Russian economy is facing a record labor shortage, rising budget expenditures, and high inflation. In mid-August, Bloomberg Economics experts calculated that the chances of a recession in Russia within six months increased from 6 to 21 percent, The Bell wrote.