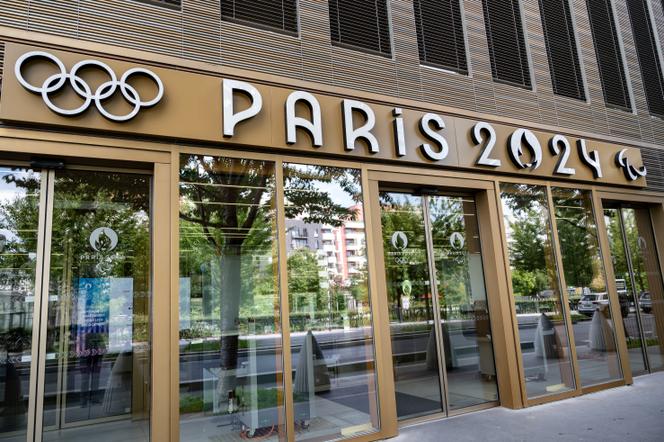 Can the Regional Centers for University and School Works (Crous) in Ile-de-France force students to leave their accommodation so that they can be considered as likely to be used for the Olympic and Paralympic Games in Paris in summer 2024? The answer is no, decided the judge in chambers of the Administrative Court of Paris.
In an order published Thursday, August 31, it suspends the decision of the Crous de Paris to limit to June 30, 2024 the occupation of accommodation in certain university residences in order to accommodate people accredited for the organization of the Olympic and Paralympic Games between July and at the beginning of September 2024. The academies of Paris, Créteil and Versailles had been asked in the spring to free up some 1,000 places each, or 3,000 university accommodation out of the 22,000 in Ile-de-France.
This announcement had provoked the indignation of several unions, including Student Solidarity, which seized the administrative jurisdiction on August 15 to challenge this "requisition". The union group won its case in summary proceedings, but the case still has to be judged on the merits in the coming weeks.
"The decision of the Crous is considered as an excessive attack on the rights of students and therefore on the primary mission of the Crous", welcomes the student organization. For its part, the National Center for University and School Works (Cnous) relativizes the scope of the judgment, considering that it "does not call into question the meaning of the provision of vacant accommodation for the reception of personnel mobilized for the Olympic Games, but the way in which it has, at this stage, been organized".
"A situation of precariousness and uncertainty"
The administrative judge expressed several serious doubts about the legality of the decision which had been notified by email at the beginning of May to the residents, aiming to reduce the duration of the lease to ten months – instead of the legal duration of twelve months. He notes in particular that the Board of Directors of the Crous de Paris did not adopt any deliberation having such an object, the contested decision therefore having to be regarded as having been taken by the Director General of the Crous.
Only vacant units on 1er July 2024 can be hired from the Organizing Committee for the Games (COJO), in accordance with the provisions of the law of March 26, 2018, relating to the preparation of the event. However, it is not allowed "to organize the vacancy of these accommodations"warns the judge, who sees a " abuse of power " in reducing the duration of the right of occupation. That "harmful to the students concerned"placed "immediately in a situation of precariousness and uncertainty about their ability to find accommodation next summer in conditions compatible with the obligations related to the follow-up of their university training"he develops.
You have 25.83% of this article left to read. The following is for subscribers only.