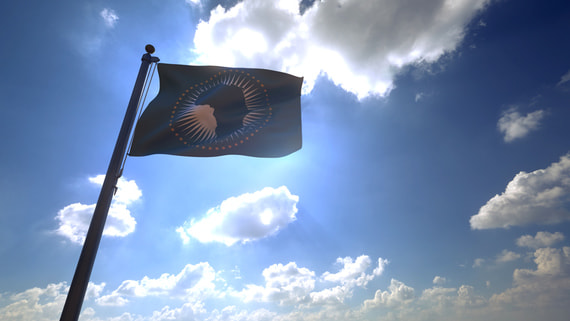 The Peace and Security Council of the African Union decided to suspend participation in the activities of the Gabon organization, where the military seized power. This is stated in the statement of the council, published in X (formerly Twitter).
"Advice <...> Decides to immediately suspend Gabon's participation in all African Union activities <...> until the restoration of constitutional order in the country," the message says.
The African Union also strongly condemned the military coup in Gabon.
The army of Gabon on August 30 announced the deposition of the country's president, 64-year-old Ali Bongo, who ruled for 14 years. His father, Omar Bongo, was in power from 1967 until his death in 2009. The coup was announced shortly after Bongo's victory in the August 26 presidential election with 64.26% of the vote.
The military announced the annulment of the voting results, the closure of borders and the dissolution of all existing institutions of power, including the government, parliament and the constitutional court. A number of key functionaries were arrested, and Bongo was placed under house arrest. A junta of police, Republican Guard, regular army and air force officers named itself the Committee for the Transition and Restoration of State Institutions. General Bris Oligui Nguema was appointed President for the transitional period.
France, which has 400 military instructors in the country, as well as the African Union condemned the military coup attempt and called for the President to be guaranteed immunity. The Russian Foreign Ministry expressed concern about the situation in the country and urged Russians to refrain from traveling to Gabon.