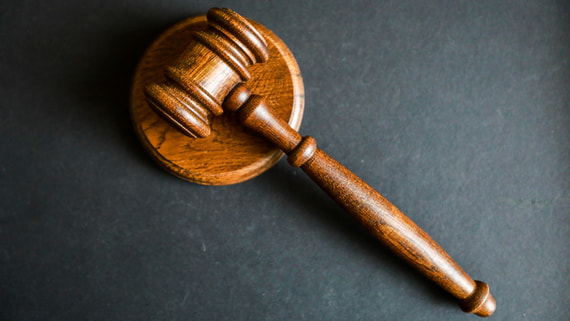 The defense of the head of the department of the Ministry of Internal Affairs of the Basmanny district of Moscow, Sergei Andreev, filed an appeal, lawyer Yevgeny Gibadullin told Vedomosti.
"The court ruling on the choice of a measure of restraint in the form of detention has been appealed because it is illegal and unreasonable," he said. The date for the consideration of the appeal in the Moscow City Court has not yet been set.
On August 31, the Tushinsky District Court of Moscow granted the petition of the investigation to select a preventive measure in the form of detention of Andreev until October 2, 2023.
Gibadullin, in an interview with Vedomosti, noted that Andreev has not yet been charged. "It is not clear to the defense what exactly Andreev is suspected of, what is the illegality of his actions," the lawyer concluded.
At the time the measure of restraint was chosen, the policeman was still in the position of head of the department of the Ministry of Internal Affairs of the Basmanny district of Moscow.
Andreev was detained in Moscow on suspicion of committing a crime under Part 1 of Art. 285 of the Criminal Code of the Russian Federation (abuse of official powers). Under this article, he could face up to four years in prison if his guilt is proven in court on the merits.
The materials of the investigation announced in court say that Andreev is suspected of committing a crime "against the state and authorities, which is of a corrupt nature, using official powers for personal interests and in the interests of a foreign non-profit organization on the territory of the Republic of Latvia." The investigator in court also said that the suspect could have committed a crime with the aim of illegally seizing the financial ets of Russian citizen Artem Zuev.
The investigation and the prosecutor's office insisted that Andreev be placed in a pre-trial detention center, since, in their opinion, he could hide from the investigation using his professional skills and connections. In addition, information was presented in court that Andreev had already tried to obstruct the course of the investigation and put pressure on the witness. The criminal case against Andreev was initiated by the investigative department of the Investigative Committee of Russia for the northern region of Moscow on August 2. A week later, he was interrogated as a witness, and on August 30 he was detained in Moscow as a suspect.
As part of the criminal case, Andreeva's wife is a witness.
Telegram-channel Baza wrote that he is suspected of illegal initiation of criminal cases in the interests of Tesida services limited Latvia for allegedly stolen funds.
Andreev was appointed head of the Department of Internal Affairs of the Basmanny District in November 2022.