The art of potions, apnea... The astonishing skills acquired by the actors of the Rings of power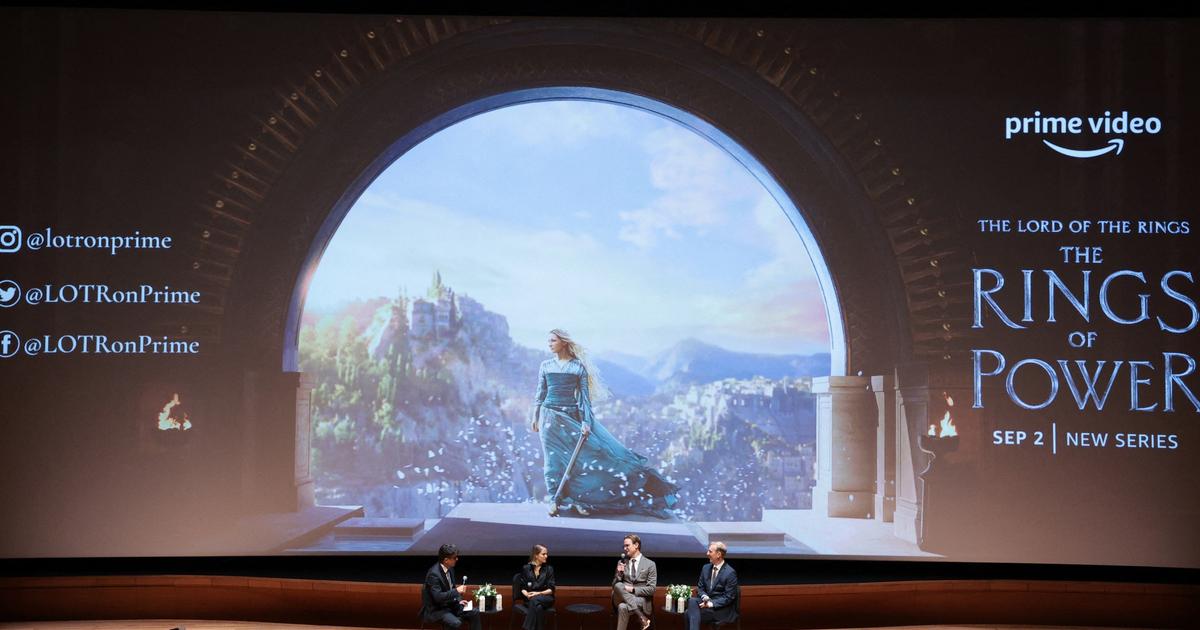 "At the end, I managed to hold my breath for more than three minutes underwater," says Morfydd Clark, the interpreter of the elf Galadriel.
The series of all superlatives is broadcasting its fourth episode. Asked by Tele-Leisuredifferent actors of the rings of power recounted the conditions of this filming in the distant lands of New Zealand, where Peter Jackson's trilogy had already been filmed.
"I thought I could swim but as I turned I realized I didn't really know what to do with my body in the water..."says Morfydd Clark who, in addition to swimming, had to ride a horse many times. Main character of the series, she embodies the elf Galadriel, vengeful warrior determined to make amends for her brother's death by the forces of evil.
Read alsoMorfydd Clark:The Rings of Power takes the opposite of House of the Dragon»
"The hardest thing was learning apnea for me.continues the 33-year-old actress. I never got better, I just learned to manage my pain better. In the end, I still managed to hold my breath for three and a half minutes!One of the main scenes from the first episode - from the imagination of the creators - shows a shipwreck that changes Galadriel's fate.
learning capoeria
Nazanin Boniadi embodies Bronwyn, a woman of the race of Men, forced to flee when the orc threat awakens. She is a healer. And, rare thing, she has a romantic relationship with an elf. "I had to learn how to make potions. Learn to hold and handle certain objects. I even took perfume making classes to understand how potions are created"says the actress. On the set of the series, she also had to learn to interact gently with... cows, which line the territory of men.
Read also"The Rings of Power is expensive fanfiction, not an adaptation of Tolkien"
For his part, Ismael Cruz Cordova, the elf archer Arondir who is romantically involved with Bronwyn, had to perfect his fighting techniques. He must have added six martial arts, if we may say so, to his arc. "I wanted to bring my personal touch to the gestures of the character and they were very open to it. In particular, I learned capoeira, the Brazilian martial art.»