the Australians reassembled against the French referee after their defeat against the All Blacks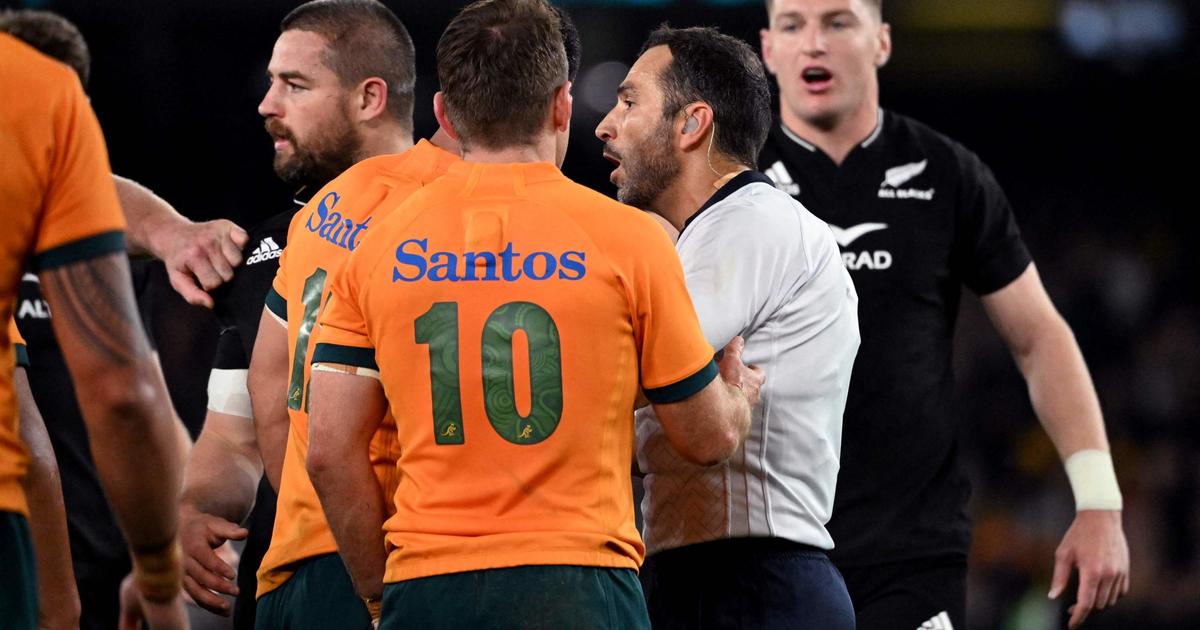 The Wallabies have overwhelmed Mr. Raynal, guilty according to them of having offered the victory to New Zealand by sanctioning, in the last seconds, a time saving of their opener.
There are 30 seconds left to play. The Australians recovered a penalty at the foot of their posts. Number 10 Bernard Foley has the ball in his hands. His team leads 37 to 34. It's up to him to clear to recover a final penalty. But the Wallabies fly-half is trying to save time. Does not kick the ball despite two calls to order from Mr. Raynal and the cries of his partners. Until the sanction. For having tried to gain too much time, the French referee penalizes him with a scrum in favor of the All Blacks. Who will score after this, via Jordie Barrett, the winning try. After the siren.
A rare fact of the game which, obviously, put the Wallabies, their coach in mind, out of their minds. "The referee must feel the game, the situation. If he thinks a team is gaining time, he stops the clock, shows the offender a yellow card and restarts the game from where it left off… Let the teams decide the result. He showed a real lack of feeling for the occasion", squealed Dave Rennie during the post-match press conference.
He and his captain, James Slipper, repeated that they had never seen a decision similar to that made by Mathieu Raynal in their entire career. "What is disappointing is that it was a fantastic game. We should celebrate it instead of talking about a last minute referee decision. I'm disgusted for our men because I think we deserve better", Lamented the Australian coach.
Read alsoTops/Flops Australia-All Blacks: Mo'unga impeccable, Foley inexcusable
An opinion – obviously – not at all shared by his counterpart, Ian Foster. " The decision was clear, assured the boss of the All Blacks. They were delaying the kick. The referee warned them. Once, twice; Told them again to speed up… I understand that there is a nature of controversy for our opponents but, frankly, it was very clear.»
This is not the opinion of Wallabies supporters, or even Australian TV consultants, who strongly contested this decision by Mr. Raynal. Who tipped the fate of the meeting in favor of the All Blacks.