The balance instructed to strengthen the protection of the Kherson region after the sabotage in the villages of Bryansk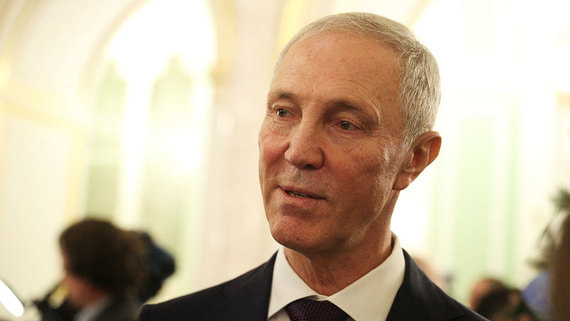 In the Kherson region, protection against possible terrorist threats will be strengthened, it is necessary to become more active, "without waiting for orders from above," said Acting Governor of the region Volodymyr Saldo.
The balance gave the appropriate order against the background of sabotage in the Bryansk region, which occurred on March 2 and led to the death of two people.
"We must draw the appropriate conclusions. I am sure that all necessary measures will be taken at the state level. However, we need to become more active on the ground, without waiting for orders from above," wrote Saldo in his Telegram channel.
He stated that he had instructed to strengthen the protection of the region from possible "terrorist manifestations." In particular, in the Kherson region, "internal checkpoints and patrols will be strengthened, measures will be intensified to identify accomplices of terrorists and signs of terrorist attacks," and the military will strengthen control of the line of contact and the surrounding area.
"Ukrainian terrorism will have no place in the Kherson region. Our people are under reliable protection," added the acting head of the region.
On March 2, the governor of the Bryansk region, Alexander Bogomaz, announced the penetration of a group of Ukrainian saboteurs into the territory of the region. According to him, in the village of Lubechane they opened fire on the car. As a result, two people died.
According to the FSB, a group of Ukrainian saboteurs was "squeezed out" into the territory of Ukraine, where they were subjected to a massive artillery strike. In the evening, the head of the State Duma Committee on Information Policy, Alexander Khinshtein, said that a car of the National Guard had blown up on a mine near the village of Sushany, three security officials received shrapnel wounds.
Russian President Vladimir Putin called the attack on the Bryansk region a terrorist act and stressed that saboteurs fired at a civilian car, although they saw that civilians and children were sitting in the car. On March 3, the Investigative Committee of the Russian Federation opened criminal cases under articles on a terrorist attack, encroachment on the life of a law enforcement officer and destruction of property.