the big crash of a Ferrari that ends up on the roof at Sebring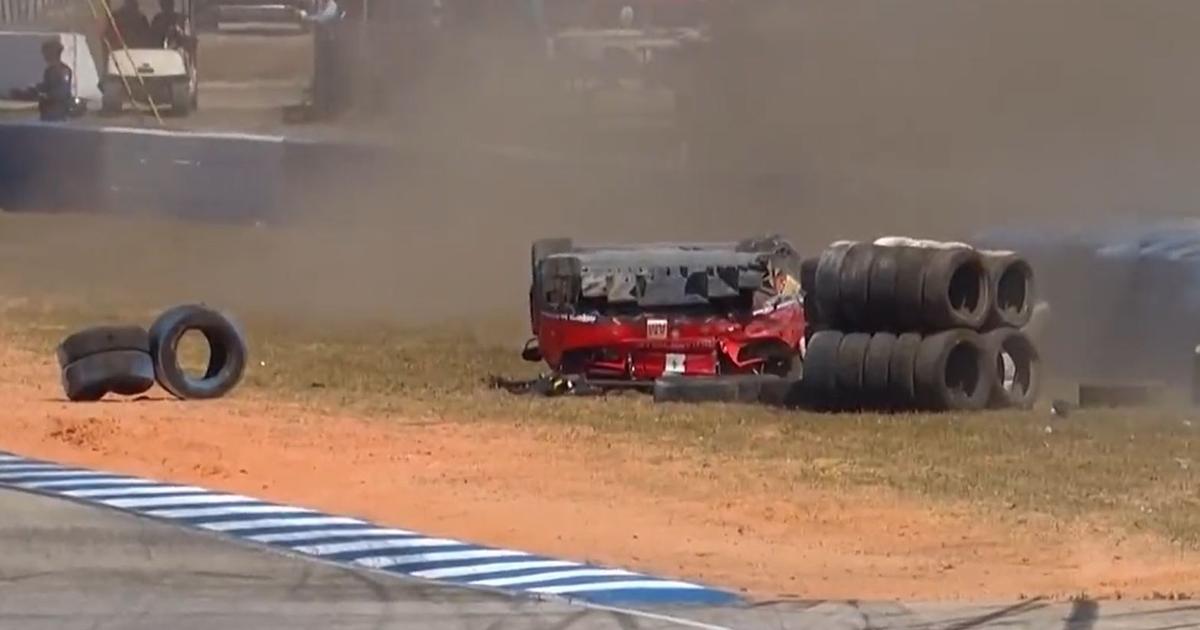 The Ferrari n°83 of the Richard Mille AF Corse team suffered a violent crash during the 1000 Miles of Sebring.
The opening of the World Endurance Championship did not go as planned for the Richard Mille AF Corse team. The event taking place in Sebring, Florida, was disrupted by a violent off track by Luis Perez Companc.
At the wheel of his No. 83 Italian racing car, the Argentinian made a mistake when exiting a corner before losing control of the vehicle and going to finish his race in the tire wall, after having rolled over. The pilot was, fortunately, not injured in this accident but the crew logically had to withdraw from the event.