the Blues already in the round of 16 on Saturday after France-Denmark, if…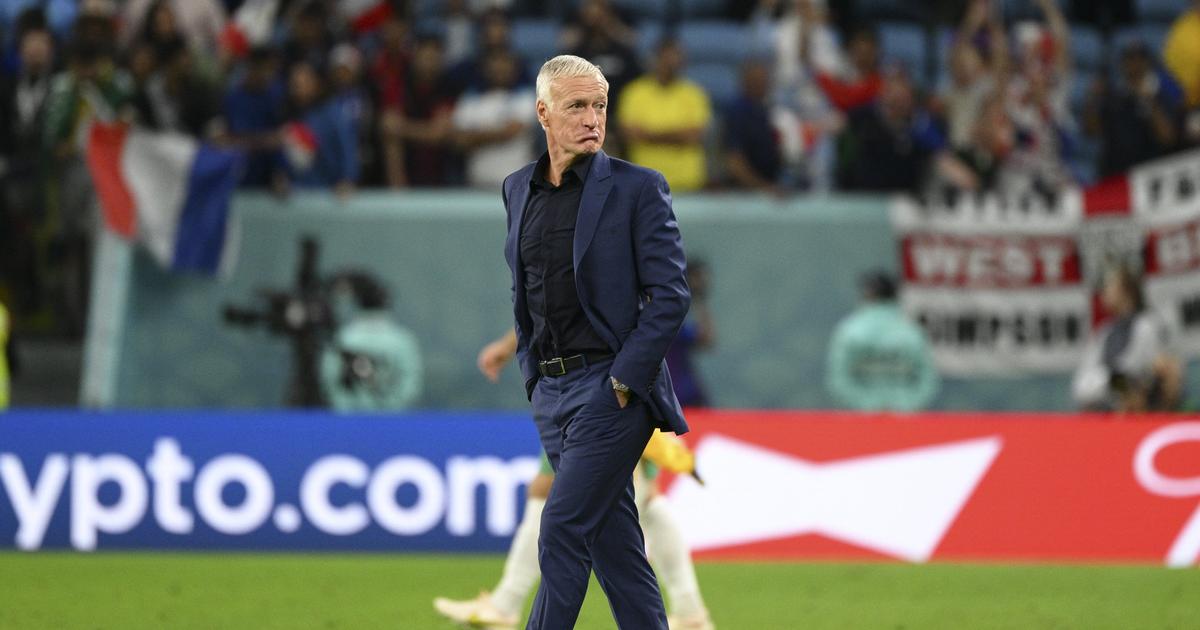 The France team could validate its ticket for the final phase of the World Cup from its second meeting in Qatar. Explanations.
Will the curse of the world champions hit the Blues? We may know the answer to this question on Saturday (5 p.m.), at the end of the France-Denmark meeting. Four of the last five winners of the World Cup, including the last three, have indeed taken the door from the group stage in the following edition. Australia winners (4-1) on Tuesdaythe players of Didier Deschamps, they could qualify for the round of 16 and thus belie this statistic without waiting for their third meeting, on November 30 at the Eudcation City stadium, against Tunisia.
For that, nothing could be simpler: Kylian Mbappé and company will have to win against the Danes on the lawn of the 974 stadium. A victory and it's in the pocket. Of course, that's easier said than done, especially knowing that France have three games without a win against Denmark, including two defeats in the League of Nations this year (1-2 at the Stade de France, 0-2 in Denmark) and a draw at the 2018 World Cup (0-0), also in the group stage.
Read alsoWorld Cup: lessons from France-Australia
Note that the Blues would be qualified regardless of the result of the other match in this group D, Tunisia-Australia, the same day at 11 a.m. (the complete schedule of the 2nd day here). let's remember that the Eagles of Carthage stood up to the Danes (0-0) during the first day. France therefore leads the dance in the classification of group D with three points, ahead of Denmark, Tunisia (1 pt) and Australia (0). If successful on Saturday, the world champions would be at least five steps ahead of the third. In case of draw or defeat, suspense until Wednesday, November 30.
SEE ALSO – "We won ! ", rejoice the supporters of the Blues in Qatar
A boost from Tunisia and Australia?
Last but not least, the French team could do a double blow and secure first place in the group on Saturday. This would be excellent news and it would allow the coach to breathe some players out, to take no risks in this World Cup where injuries are numerous. France is (very) well placed to know, Lucas Hernandez having been forced to forfeit the rest of the competition on Tuesday.
Read alsoGiroud "Benjamin Button", icy atmosphere… Favorites and scratches from our special correspondents after France-Australia
For this, only one possible scenario: victory against Denmark and draw in the match Tunisia-Australia. In this case, the Blues would face Tunisia for butter before crossing with the second in group C, perhaps Argentina of Leo Messi as in 2018, Saudi Arabia, Mexico or Poland. Place your bets.
The Blues qualified for the round of 16 on Saturday:
In case of victory against Denmark
The Blues guaranteed to finish first in the pool:
If they beat Denmark and there is no winner in Tunisia-Australia
World Cup: strong images of France-Australia