the brainchild of a reporter in the heart of Hurricane Ian in Florida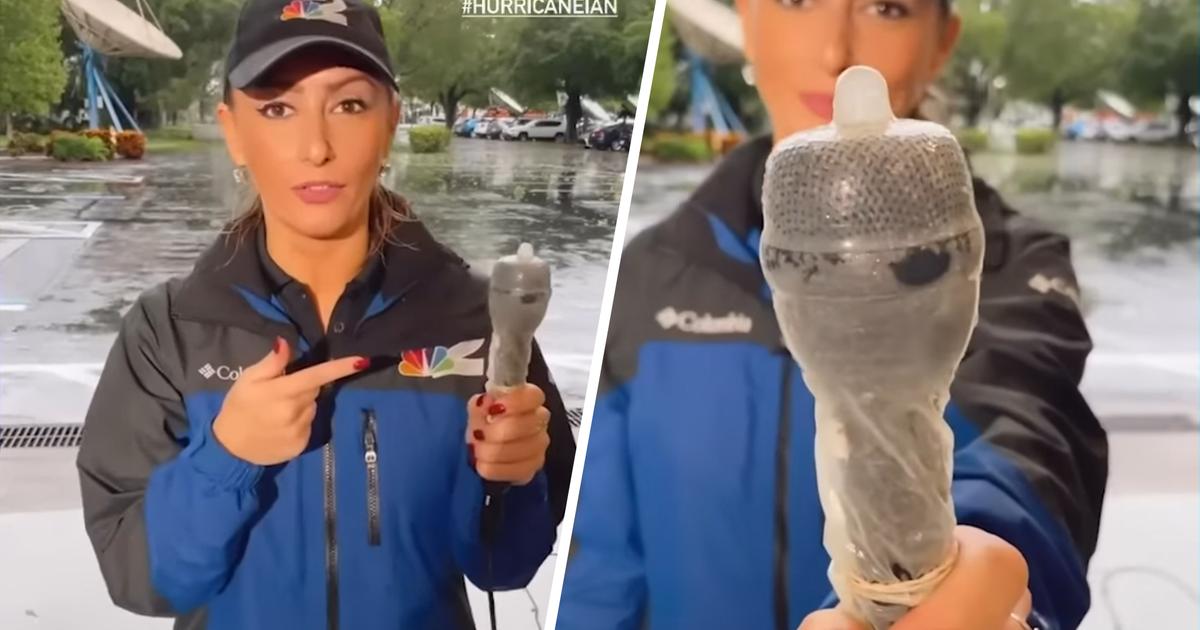 NBC2 reporter Kyla Galer has had to be ingenious in providing on-the-ground coverage of the weather disaster currently affecting Southwest Florida.
Wednesday, Kyla Galer was on his first day of reporting in Charlotte County, West Florida. The US state is currently affected by the crossing of hurricane ian which caused considerable damage, both material and human. According to an initial assessment communicated by a local official, a dozen people are said to have died. The journalist from the local channel NBC2, specializing in weather information, went to the field, like other of her colleagues, to report on the impact of this climatic disaster.
Faced with gusts of wind and rain, the 29-year-old journalist had to use her imagination to adapt. If his colleague Evan Dean used a freezer bag to best protect his microphone, she chose to cover hers with a condom. A technique that observers of the American channel quickly noticed. "Many viewers have asked me what I put on my mic and that's what you think it is. It's a condom"responded Kyla Galer in a video posted on her social networks. "It protects the material. We can't risk wetting that mic. There is a lot of rain and wind so we do what we have to do. And so we put a condom on the microphone. »
"Kyla Galer answered our questionslaughed the journalist Jeff Butera. A moment of lightness in this nasty storm. » The NBC2 reporter didn't realize the buzz surrounding her appearance until 24 hours later, due to the lack of connection at his place of work. "Thank you to the people who contacted me, I was not able to answer"she wrote this Friday on her Instagram account. "There is no water or electricity in my house, but I'm fine. Today, I especially have a thought for our community. Florida is devastated, I'm devastated. »
The terrible images of the damage of Hurricane Ian seen from the skies of Florida