the Brazilian Vinicius victim of the scourge of racism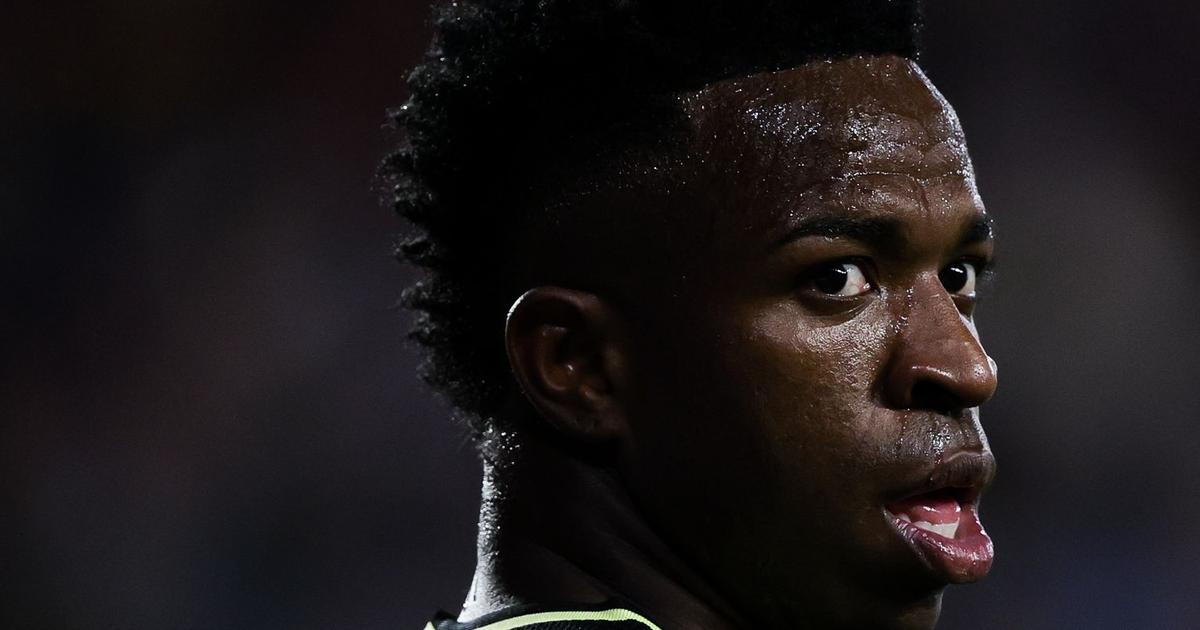 DECRYPTION – Brilliant on the pitch, the Brazilian striker is regularly targeted in stadiums in Spain.
Vinicius, 22-year-old Brazilian international striker (20 caps, 2 goals) is in great shape. More than that even. "He is a world class player", swears the coach of Liverpool, Jürgen Klopp, who paid to see on the occasion of the victory Real Madrid at Anfieldthree weeks ago, during the 8are first leg of the Champions League (2-5). A stunning card which puts the Casa Blanca in an ideal position before receiving the Mersey club this Wednesday (9 p.m., Canal+ Foot and RMC Sport). "He's one of the best players in the world right now", said the Real coach recently, Carlo Ancelotti. Powerful, young and spectacular? "Vini" has everything to please. And yet the Brazilian is one of Spain's most hated players. And he is regularly the victim of racism.
"Nothing in the world justifies racial slurs towards Vinicius. I hope he's not affected by what these idiots tell him"Klopp said before the first leg. It's hard not to…