The bubbling Hervé Di Rosa elected to the Academy of Fine Arts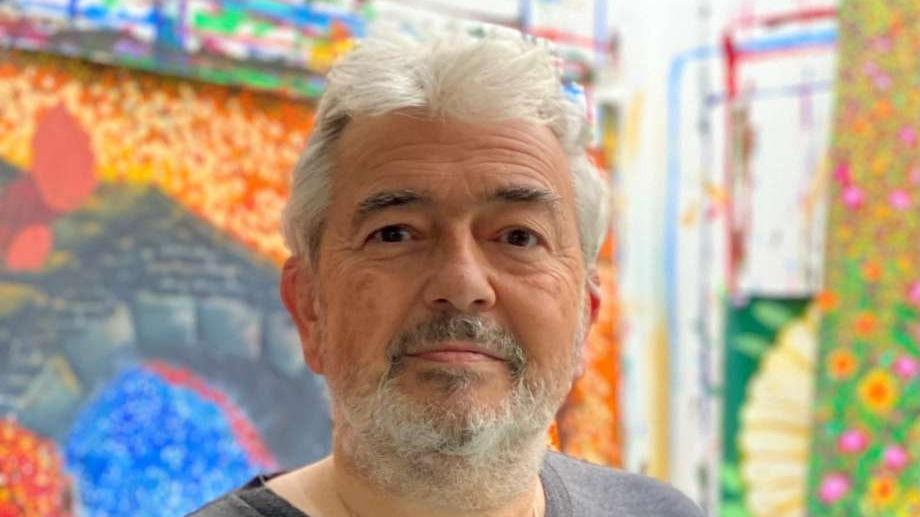 AWARD – Cantor of modest arts, this fiery Southerner thus entered the pantheon of artists, alongside the painters Garouste, Bustamante and Ernest Pignon-Ernest.
Hervé Di Rosa is a character, a happy hurricane who believes in the power of art, in the virtues of friendship, in his lucky star. He is right. During its plenary session on Wednesday November 23, 2022, the Academy of Fine Arts elected him to chair IV of the painting section, previously occupied by Jean Cortot (1925-2018). This election will be submitted tomorrow, Thursday, November 24, to the approval of the President of the Republic, protector of the Academy. An honor that crowns him, the proud son of the people born on December 17, 1959 in Sète, the leading artist of the modest arts that he defends with contagious good nature and a keen sense of the collective.
This relentless painter, a sort of magician of the object who recounts childhood, play, joy, discovery, the collector of a thousand finds from the popular arts that come to populate his pictorial universe, had wanted to enter this world for a long time. Saint Areopagus of French culture. Mission accomplished! The prestigious section of…