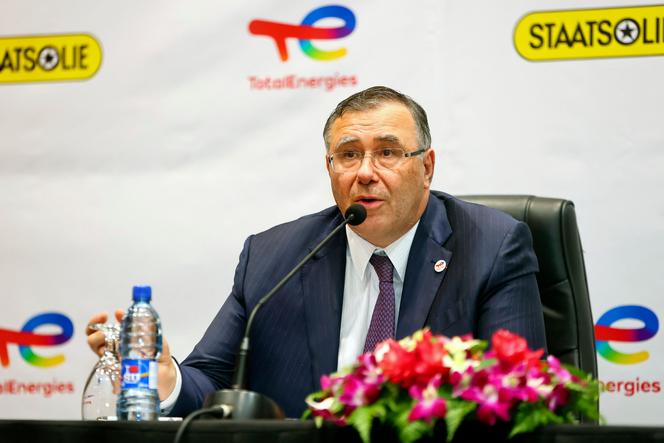 No offense to Elisabeth Borne, the CEO of TotalEnergies, Patrick Pouyanné, will not sell his fuels at a loss. Questioned by a journalist from the "Quotidien" show on Tuesday September 19, the big boss warns that he "will not go lower" than the price of 1.99 euros per liter currently set at its group's service stations in France.
"1.99 is a ceiling, TotalEnergies' policy will be ensured (…) I will not go lower. It's already a significant effort"declared Mr. Pouyanné, recalling that this tariff applied today in around 3,000 stations. "So that means the normal price is higher"he added.
"Do you often sell products at a loss? »he asked the journalist who asked him if he was going to comply with the government's requests. "A little common sense, that's it, thank you"he concluded.
A third of French service stations
The oil group, which manages a third of the service stations in France, announced last week that it would extend next year the cap at 1.99 euros per liter on the price of gasoline and diesel in its 3,400 stations, "as long as prices remain high".
On Saturday, Prime Minister Elisabeth Borne lifted an old taboo by announcing that fuel could be sold at a loss. This measure, which will be the subject of a bill, expected to come into effect at the beginning of December for a period of six months.