the chic underwear of the "Etam Live Show" unveiled on TMC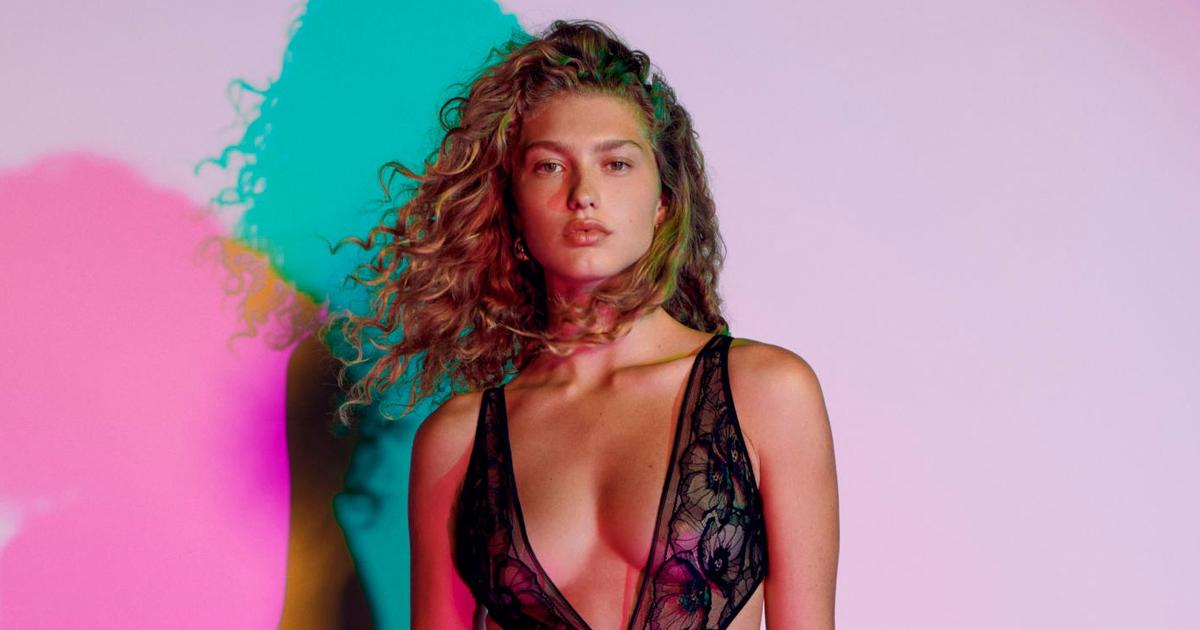 The TF1 group channel is broadcasting the fifteenth edition of the famous parade, this Tuesday, September 27 at 9:15 p.m. An appointment placed under the sign of fashion where international artists will perform.
The strong heat which stifled the country this summer is receding in favor of the autumn freshness. The Weather Channel even announces that the mercury could not exceed 20°C on certain days in Paris… Except this Tuesday, September 27, in the first part of the evening, when TMC will broadcast live the fifteenth edition of the Etam Live Show, live. During this parade of about twenty minutes, between 70 and 80 women will exhibit the most refined pieces of the famous brand of women's lingerie. "We can afford anything. So, we're going to introduce holographic materials, texture changes and new concepts, like this bra that can be worn as an undergarment as well as a top."says Julie Jamet, marketing director at Etam.
Read alsoCamille Cerf launches her lingerie collection
Beyond the parade, the "Etam Live Show" is above all a great show where prestigious artists will perform when the models parade on the catwalk. Canadian rapper Tommy Genesis, South African musician Master KG, British singer Shygirl, DJ Diplo from Major Lazer and French singer-songwriters Benjamin Biolay and Adé have confirmed their presence. All these stars and ambassadors of fashion will evolve in the gardens of National Archives of Parisa wonderful setting located in the heart of the capital. "For us, century-old corset-makers, this place steeped in history is a link that allows us to project ourselves into a new aesthetic"continues Julie Jamet, who will be attentive to the reactions of viewers and, more particularly, of the community that gravitates around the brand.
Read alsoMartin Weill investigates fashion and young people: "I myself don't pay enough attention to what I buy"
Because the "Etam Live Show" is a large laboratory where the brand's executives exhibit dozens of creations for the first time. Between 30% and 40% of the products are unique and are not intended to land in stores. Which means the vast majority of the underwear spotlighted that night is marketable. "We observe the reactions and the enthusiasm of the public. Some pieces presented during this event were then offered for sale., says the marketing director. Last year, this parade brought together up to 700,000 curious people on W9. For this edition, insofar as Canal+ has cut off the signal from the TF1 group's channels for its subscribers, the audience could suffer. These French people, collateral victims of a standoff between two giants, will always be able to follow this parade on the Etam website.