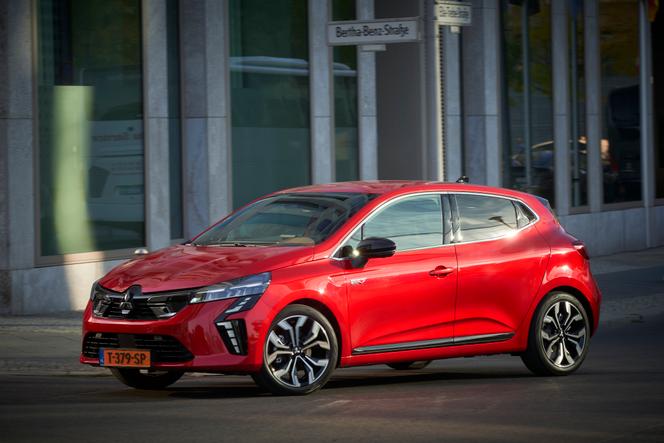 Two and a half years after announcing the " freeze " of its range then finally decided to maintain its presence in Europe, Mitsubishi launched two models almost simultaneously. The ASX, an urban SUV that appeared in April, and now a seventh generation of the small Colt sedan, which has disappeared from the radar for twelve years.
Two vehicles whose lineage is immediately obvious. The first is a barely modified Renault Captur and the second is none other than a Clio, despite the large letters majestically forming the name Mitsubishi on the rear hatch.
Known as rebadgingthe practice of cloning is nothing new in automobiles. It consists of providing a turnkey model to a friendly manufacturer, as Toyota also does for the benefit of Mazda and Suzuki. Such cousinhood quickly appeared essential to ensure, without wasting time, the maintenance in Europe of Mitsubishi, a small SUV manufacturer linked to Nissan and therefore integrated into the Franco-Japanese Alliance. The three-diamond brand, which has restored its accounts, can now turn the page on lean times thanks to two successful models which allow it to significantly expand its market coverage.
Additional outlets
You have to believe that everyone is a winner in this matter. "It was a vital operation to perpetuate the presence of the brand and keep the network aliveunderlines Patrick Gourvennec, president of Mitsubishi Motors France. We were quickly able to have two cars offering a hybrid engine option, not so common in this segment, which should allow us to go from 4,000 to 10,000 annual sales by 2024-2025 in France. »
Seen from Renault's side, this operation ensures additional outlets and promotes the amortization of the Captur and the Clio, respectively produced in Valladolid (Spain) and Bursa (Turkey). It also gives additional content to the Renault-Nissan Alliance, now limited to one-off but supposedly fruitful collaborations.
From the latest Clio, the Colt stands out with its slightly flashy chrome inserts, its redesigned LED lights and its warranty extended to five years (compared to two at Renault) like the rest of the Mitsubishi range. . It inherits the same petrol engines, the same ets (impeccable road handling, smooth steering, quality interior) and, for good measure, does not escape the slightly firm suspension of its diamond twin. A little cheaper when we consider the base model (17,990 euros), the Colt practices – when we go upmarket – prices (up to 29,990 euros) a little higher than the best-seller from Renault but by offering more standard equipment.
You have 40% of this article left to read. The rest is reserved for subscribers.