the complicated beginnings of Olivia Cooke in House of the Dragon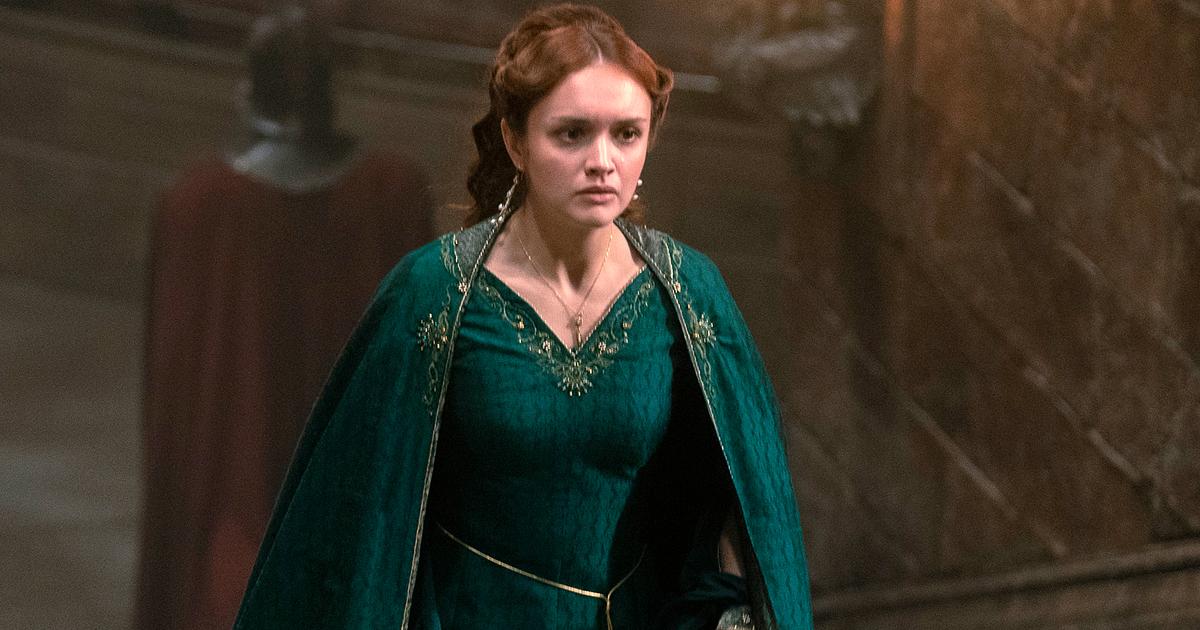 Guest of Jimmy Kimmel's late show on ABC in the United States, the 28-year-old British actress plays Alicent Hightower in the prequel series of Game Of Thrones.
Broadcast on HBO since August 21, the highly anticipated series House of the Dragonwas an immediate popular phenomenon with nearly 10 million viewers in the United States. The prequel to Game Of Thrones goes back 172 years and tells how the Targaryens were weakened. Along with the Australian Milly Alcockwho plays Princess Rhaenyra, Olivia Cooke plays the role of Alice Hightower. The 28-year-old British actress was revealed between 2013 and 2017 in the formidable series Bates Motel before playing, in particular, in Steven Spielberg's science fiction film, Ready Player One.
Guest of "Jimmy Kimmel Live" on ABC, Olivia Cooke recounted with great spontaneity and humor her work in House of the Dragon. "My first day on set was great, I had a bad hangover, really bad. It had never happened to me at such a time, I had never done that", she told Jimmy Kimmel. The young woman from Oldham had participated the day before in the recording of a podcast by her compatriot Alan Carr. "As I didn't start until 11 a.m. the next day, I brought a bottle of wine. We talked a lot after the podcast and we drank again and again... I don't even remember how I got home. »
The only thing she remembers is falling while trying to tie up her hair. "When I woke up in the morning I had a broken tooth, a little chip that I just felt with my tongue.she continued. Nobody knew about it on the set... Until today. » A small dental imperfection that she only had repaired a week ago. In France, the House of the Dragon series is broadcast on OCS and on MyCanal.