The compositions of the teams of the 4th day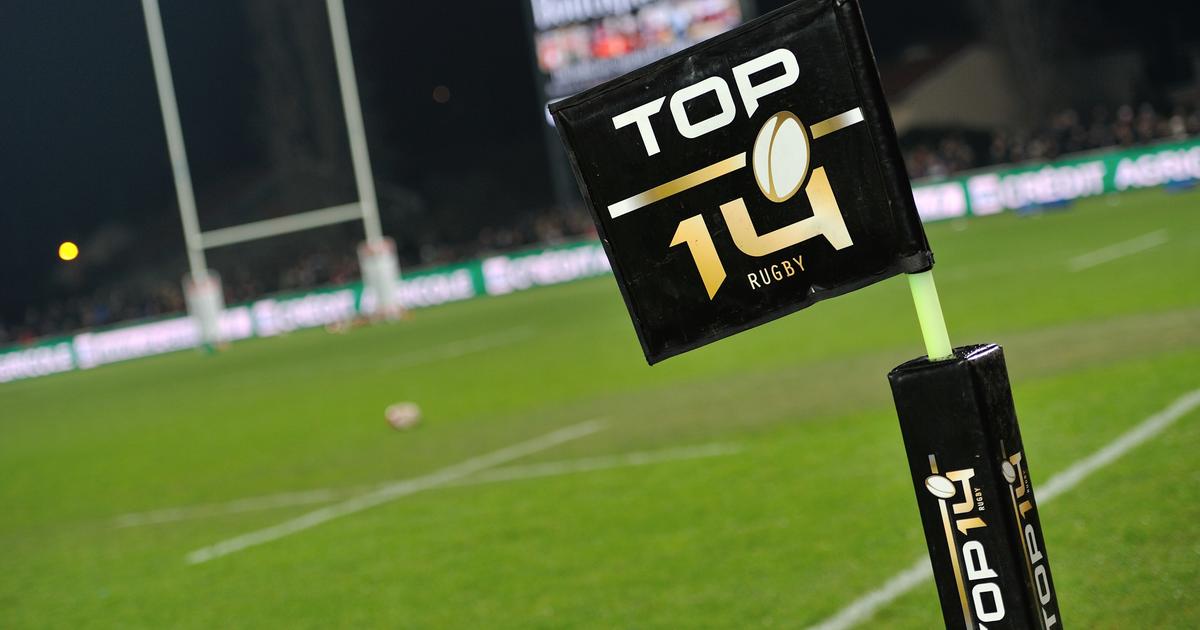 The 4th day of Top 14 has some great matches in store for us, including an enticing LOU - Stade Français (Saturday 5 p.m.) and an exciting Stade Toulousain - Racing 92 (Saturday 9:05 p.m.). Here are the team compositions for this weekend.
It's a beautiful weekend of rugby which is announced with the program of beautiful posters for this 4th day of TOP 14.
The poster of the afternoon: the LOU against the Stade Français (5 p.m.)
The starting XV of the LOU:
After 8 months of absence (knee), the second international tricolor line, Killian Geraci will make his comeback on the pitch. Josua Tuisova will also play her first game of the season.
Niniashvili - Mignot, Maraku, Tuisova, Parisien - (o) Smith, (m) Doussain - Saginadze, Botha, Lambey (cap.) - Geraci, Kpoku - Kaabeche, Coltman, S. Taofifenua.
The starting XV of Stade Français:
The Stadistes have to deal with many injuries including Macalou and Parra. Note the armband for Romain Briatte and the first tenure for Sione Tui.
Tui - Etien, Glover, Delbouis, Ahmed - (o) Barré, (m) Hall - Briatte (cap.), Habel-Küffner, Chapuis - Van der Mescht, De Giovanni - Roelofse, Panis, Castets.
Saturday clash: Stade Toulousain - Racing 92 (9:05 p.m.)
The starting XV of Stade Toulousain:
Ugo Mola makes 6 changes with the entries of Dimitri Delibes in the center and Rynhardt Elstadt in the third line. Victim of a blow in Pau and very soon dad, Alban Placines is absent. Cyril Baille, François Cros, Romain Ntamack, Paul Graou, Pita Ahki, Pierre-Louis Barassi or even Santiago Chocobares are forfeited.
Jaminet - Capuozzo, Delibes, Guitoune, Lebel - (o) Ramos, (m) Dupont (cap.) - Elstadt, Roumat, Jelonch - Meafou, Brennan - Faumuina, Mauvaka, Neti.
The starting XV of Racing 92:
Almost half of the team has been changed, in total 7 changes. Hooker Janick Tarrit will start the game, Camille Chat is absent. Cameron Woki slips into the second row, Hassane Kolingar replaces Eddy Ben Arous, Teddy Iribaren returns to No. 9 and the two wings will be occupied by Paul Leraitre and Donovan Taofifenua.
Spring - D. Taofifenua, Tabuavou, Saili, Leraitre - (o) Russell, (m) Iribaren - Chouzenoux, Kamikamica, Lauret (cap.) - Sanconnie, Woki - Gomes Sa, Tarrit, Kolingar.
The other meetings
PERPIGNAN - TOULON (3:00 p.m.)
Perpignan: Dubois - Duguivalu, Taumoepeau, Tilsley, Acebes (cap.) - (o) Tedder, (m) Ecochard - Bachelor, Mamea Lamelu, Brazo - Faasalele, Labouteley - Halanukonuka, Lam, Chiocci
Toulouse: Luc - Wainiqolo, Septar, Sinzelle, Dréan - (o) Serin (cap.), (m) Paillaugue - Lakafia, Bastareaud, Rebbadj - Tanguy, Timani - Brookes, Tolofua, Priso
BAYONNE - BORDEAUX-BEGLES (5:00 p.m.)
Bayonne: Germain - Baget, Maqala, Martocq, Jacquelain - (o) Lopez (cap.), (m) Rouet - Marchois, Cassiem, Huguet - Ceyte, Leindekar - Cotet, Bosch, Cormenier
Bordeaux-Begles: Buros - Cros, Moefana, Vili, Mori - (o) Jalibert, (m) Lucu (cap.) - Diaby, Timu, Miquel - Cazeaux, Douglas - Tameifuna, Lamothe, Boniface
CASTRES - BRIVE (5:00 p.m.)
Castres: Dumora - Palis, Cocagi, Botitu, Nakosi - (o) Le Brun, (m) Fernandez - Usarraga, Delaporte, Champion de Crespigny - Staniforth (cap.), Nakarawa - Azar, Barlot, Walcker
Brive: Jurand - Grandidier-Nkanang, Tuicuvu, S. Arnold, Muller - (o) Hervé, (m) P. Abadie - Gué, Voisin, E. Abadie (cap.) - Delannoy, Rixen - Van der Merwe, Dufour, Tapueluelu
MONTPELLIER - PAU (5:00 p.m.)
Montpellier: Bouthier - Ngandebe, Darmon, Garbisi, Rattez - (o) Foursans, (m) Coly - Camara (cap.), Tauleigne, Dakuwaqa - Duguid, Van Resburg - Haouas, Giudicelli, Chauvac
Paul: Maddocks - Carol, Gailleton, Vatubua, Colombet - (o) Debaes, (m) Daubagna (cap.) - Puech, Whitelock, Zegueur - Capelli, Cummins - Corato, Delhommel, Fisi'ihoi