the concern of parents of children transferred or forced to postpone care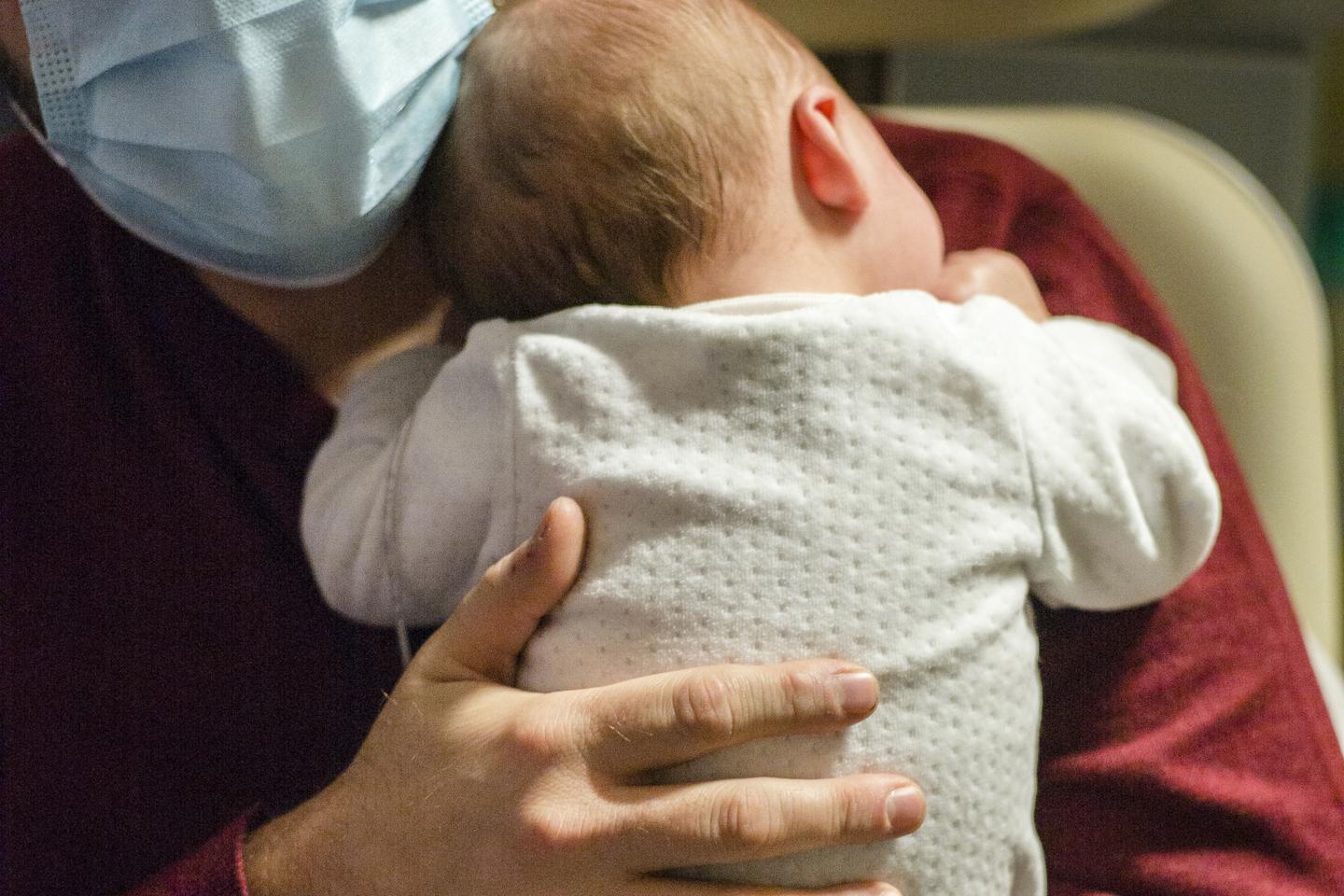 "Do you have family in Lille or Amiens? » Adelaïde Enlart, a 39-year-old Parisian mother, recognizes this: "on the spot", the question asked by a pediatrician, after a night spent at the Necker hospital in Paris, between October 27 and 28, watching over her 2-month-old baby, seemed to her a little "shifted". The day before, little Mona had made her "first fever", and the diagnosis of bronchiolitis had fallen. "But we were just beginning to hear about baby transfers in the regions, she says. And then, we had been assigned a room on the emergency floor. I didn't worry…"
A few hours later, his daughter nevertheless joined the list – today it includes forty-four names, a record – of very young patients transferred from one hospital in the Ile-de-France region to another in the region. Consequence of a saturation of the establishments of Ile-de-France and an acute crisis of the public hospital on which the pediatricians gave the alert, from the beginning of the fall. Across the country, sixty-five transfers were organised.
For Adelaide and Mona, the course is finally set for Reims. A two-hour drive from their home, where the father must stay with a 4-year-old daughter. "We arrived at Necker at night, the ambulance came to pick us up the next night., remembers the mother. I felt like I was driving in the dark. When I passed through the two swinging doors of this other hospital, with other doctors, I no longer knew where I lived…"
Elise and Thomas (they requested anonymity), parents of a barely older little Margot, saw it coming: the transfer of their baby from Debré hospital in Paris to that of Sens (Yonne), on November 21, was made after three visits to the emergency room, the diagnosis (a few weeks earlier) of Covid-19 then bronchiolitis, vomiting, weight loss… "In the waiting room, each time, it was full of babies, remembers Elise, and it only spoke of bronchiolitis. »
On the third visit to the emergency room, their daughter, placed under observation, begins to "desaturate". She picks up " Luckily " the last short-term hospital bed. "We knew we couldn't stay long.says Thomas. So we crossed our fingers for a transfer to the suburbs. We had to be disappointed. "I didn't even know where to place Sens on a map of France, adds Elise. The little one cried during the whole journey, I had only one fear, that she would get tired and lack even more oxygen. I was lost, in every sense of the word…"
You have 39.14% of this article left to read. The following is for subscribers only.