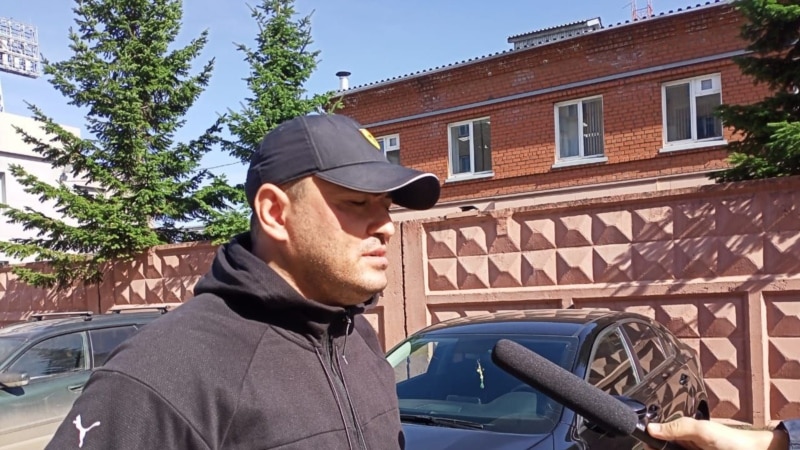 The coordinator of the human rights project "Legal Siberia" Dmitriy Kamynin reported on his brutal treatment in the Kemerovo pre-trial detention center No. 1. His letter marked "request for publication" is at the disposal of the Sibir.Realii editorial office.
According to Kamynin, the new on-duty istant of the head of the detention center named Alyuskyn repeatedly ordered that the convicted human rights defender be dragged into the cell by dragging him along the floor, and also beaten with an electric shock. The reason in at least one of the cases was Kamynin's refusal to hand over legal literature to the pre-trial detention center staff before being put in a cell.
"Once Alyuskin personally tried to tear my mouth out for the fact that I started asking for a mourning magazine, declared and offered," writes Dmitry Kamynin.
Dmitry Kamynin's mother told Sibir.Realii that FSIN employees refuse to accept a package for her son because he is on trial. Now the human rights defender is appealing the sentence handed down to him in the summer. According to the mother, Kamynin has been taken to court for more than three months, and all this time he has not received transfers and parcels. The editors do not have comments from the FSIN.
The case of Kamynin and Taranenko
On June 7, the Kirovsky District Court of Kemerovo sentenced Dmitry Kamynin by the age of 18 in a colony of strict regime. He was tried in the case of drug distribution and extortion.
A week earlier, the same court sentenced the second coordinator of the "Legal Siberia" project Vladimir Taranenko to the conditional term in the extortion case. Istochnik Sibir.Realii reported that Taranenko pleaded guilty under pressure.
Kamynin and Taranenko were arrested in February 2020. Since then, they have been in Kemerovo SIZO-1, a significant part of the time they spent in the isolation cell they sat in solitary confinement for, according to their relatives, imaginary reasons. Both complained about unbearable detention conditions, Kamynin went on hunger strike for two months as a sign of protest.
Human rights defenders consider criminal prosecution to be revenge for professional activity. Taranenko and Kamynin in "Sibiri Pravovoya" helped those who were released from prison and reported to journalists about violations of prisoners' rights.